Does My Girlfriend Drink Too Much?
A couple walks into a bar. The woman says, "Saphire Martini, dry." The man says, "Club soda with lime, please." [What's the punch line?] Bartender says, "Funny, when you came in here, I thought you guys were together."
My girlfriend likes a glass of wine while cooking dinner together.
Is she an alcoholic?
I will admit right now I have a problem with alcohol. At times my life was out of control and alcohol was the problem. Of course, I wasn't the one drinking, it was my dad. My entire family was held hostage by my father's drinking, his anger, and his resentment. My brother too, eight years older than me, did quite a stint as an alcoholic. I've seen the ravages of drinking, and I've veered away from drinking in my life. Not because I'm afraid of having a problem, but because I've learned to distrust that buzzy feeling.
I realized I was tripping because of MY reaction to her drinking rather than her drinking.
Today, however, she's not lonely or bored. She's saying to me that she's happier and more confident in our relationship than she can remember being at any time in her past. And still she drinks. So… There's something else at play here. It is my problem with drinkers? Is it her wanting to drink less and still having a couple of glasses of wine a night?
It's not that my girlfriend has a drinking problem. She likes to drink. She will admit that she'd like to drink less. And she will also tell me that her drinking is more of a habit than addiction and that she used to drink out of boredom or loneliness. All of this I believe to be true.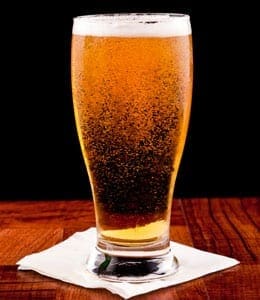 For a while, I was worried about this disconnect between us. She drinks, she knows tons of wines she likes, she has some sort of romance with martinis and talks knowledgeably and sometimes longingly about drinking. This was beginning to trip me out.
NOTE: The covid shutdown gave me some excuses to drink a bit. I learned I CAN love alcohol. But as I expressed to a friend today, I crave ice cream. I do no crave a drink. Ever. Here's my most recent post about the Covid depression and drinking I got myself into and now out of: Drinking: Dancing with the Ghost of My Father.
Is My Girlfriend An Alcoholic?
Then I realized I was tripping because of MY reaction to her drinking rather than her drinking. It was my drinking problem that was causing my own fear and doubt to enter the relationship. So I talked about it. She listened. She didn't get defensive. I didn't try to fix or change her. I didn't ask her to stop drinking.
I did want to understand more about what made her drink even when she was with me. Habit? Maybe, but that's not a good reason. Loneliness or fear? Maybe when she was living in a different house half the time. But when we are together she couldn't be lonely. So I started understanding something about her and about me. She liked to drink. And I was afraid of drinking, hers or my own. So, I was the one with the problem. Kinda.
A week ago I started re-reading some of my posts about the relationship I was looking for. And sure enough, my girlfriend hits all of the WINNING traits out of the park. But there was this, in something I wrote titled Seven Signs of a Healthy Post-Split Relationship.
Alcohol or tv are not constant sources of entertainment or escape.
Okay, so that triggered my worried mind again. I was reading some of my dating after divorce material, comparing how amazing and awesome this woman was and along came this zinger. Um, oh, yeah, the drinking thing.
But I have learned not to jump to conclusions and especially not to pay too close attention to what I wrote before I met her. I also said I'd never date a woman who was not a mother. I have since taken "never" out of my vocabulary. I had to. She is amazing, and the fact that she had not given birth to children had nothing to do with our love for one another, nor her ability to adore and love my children.
It was MY fear of alcohol that was causing me trouble. And it was my hyper-vigilance against drinking that was creating the issue.
"So I was reading back over some of my writing from a year or two ago, where I was trying to outline exactly the kind of relationship I wanted, and I came over this funny thing…"
So I didn't stew on the topic, I simply told her about the post. (She is well aware of all of my writing, so that wasn't a surprise.)
I told her about my fear of drinking, more specifically, her drinking. "And I was amazed how perfect you are, but this objection keeps popping up in my mind. I wanted to talk about it."
"Sure," she said, without a hint of frustration.
"Over margaritas, of course!"
"Of course," she joked. "Let me change clothes and we can go."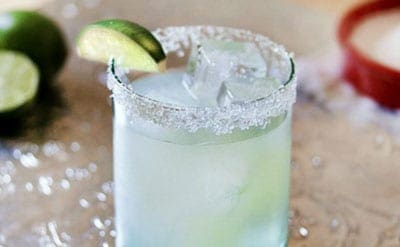 That was a few months ago, and she's still drinking. I'm even drinking a bit. Partially to join her, partially to allow me to learn from her about all of her travels, wine parings, and knowledge of alcohol. She really is sort of an amateur-expert.
At the same time, I had to confront my own fears, and own them. It was MY fear of alcohol that was causing me trouble. And it was my hyper-vigilance against drinking that was creating the issue. So we kept dating, she kept drinking, and I kept talking and writing about it.
This was a big reveal to me: Everyone who drinks is not an alcoholic.
Okay, so I was letting go of that idea as I was observing our relationship and interactions around alcohol. She and I exchanged some jovial banter about her drinking and I sipped the Pinot and smiled. And over time I began to see what was bothering ME about her drinking. So I told her about my theory. Here it is.
The Third Glass (Making the choice consciously.)
It's the third glass of wine that determines if we are going to have an evening together or if you are going to head off into some other place where I can't really reach you or relate to you. One glass to cook, one glass with dinner… and then a choice.
Towards Me (No more wine means let's be together tonight."
If she is happy and content, I can't see why she would need that next glass of wine to feel happy or secure. If she knows and experiences my love as true and present, she wouldn't want to turn away from those feelings by dipping further into the wine. And here is my own wounded boy's idea: if she loved me she wouldn't drink until she was intoxicated.
Away From Me (Yes please, pour me another, means I've had a rough day, I'm feeling tired, I'd rather go to bed early.)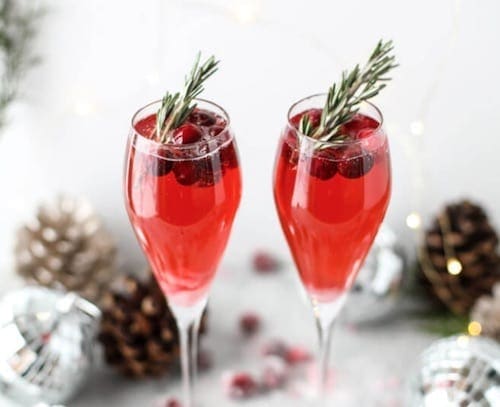 When Drinking Becomes An Issue In a Relationship
It's that third glass, metaphorically that signals an intention to move away from our closeness and conversation into some altered state. Perhaps there is a numbness or release in the intoxication for her. But unwinding with a glass of wine is different when the third glass is poured and consumed and the words begin to blend together just a bit, and her jovial attitude shifts ever so slightly towards aloof and distant.
Again, this is my reaction and my emotional response to her drinking that next glass of wine. If she chooses to drink more, I tell her, it feels like you are leaving me in some ways. I can't share at the same level. I don't want to get lovey-dovey. And the real communication between us has to be put on hold until the morning. That's how it feels to me, the sober one. I can't say how it feels for you. Perhaps I am too focused, too obsessive about not drinking, and the third glass lets you unplug not only from your stressful day, but also from my intensity and earnestness.
What I really wanted to make sure I told her, as I was discovering all this stuff about me and my reaction to drinking in general, was that I didn't need her to stop drinking. I didn't even need her to limit her drinking to two glasses. What I wanted from her was to observe when she made that decision *away* from our closeness and into a less approachable state.
Several things I believe to be true about dealing with someone who is buzzed. (I define this as tipsy, slurring a bit, but mostly lucid. Not drunk, but intoxicated, or impaired. In this case, by choice.)
Don't take on any serious subjects with them.
Don't talk about their drinking until the next day when they are sober. Trying to talk to someone who is drunk about drinking is a no-win situation.
Make sure they are safe and comfortable. And in my case, put her to bed, lovingly, and go about my evening routine without her.
Sex can be okay with a buzzed person, but if you're not both a bit hazy it can make for some awkward moments. And for the most part, when she's had the third glass and I have not, my desire for sex with her diminishes a bit.
So now we've had this talk. I've made up this concept of the Third Glass and she says, "I think a lot of people will really understand what you are talking about."
When she has the third glass of wine, in my mind she is turning away from the relationship and into some self-imposed isolation or altered state.
As we move forward, I am clear with her about my limits for me. I might have a beer or a glass of wine with dinner, but that's about it unless we go out for margaritas. And for her, the choices are a bit more complex. I'm sure I've caused her some stress around this, but it has to be out in the open and discussed.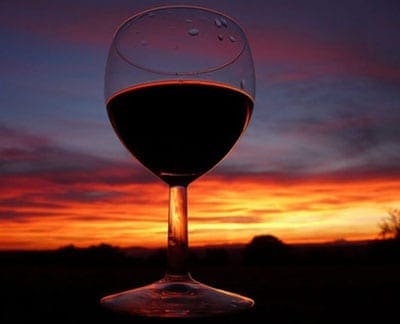 When she has the third glass of wine, in my mind she is turning away from the relationship and into some self-imposed isolation or altered state. I have to let go of the outcome, and let go of my expectations, or speak up if I have a problem. [Again, please note, this is *my* frame around her drinking, not hers.] When she asks for a glass of water after dinner she is signaling that she wants to remain close for the rest of the evening. Both choices are fine. If I don't attach my own stigma to the choice, I can allow her to take either path without guilt or shame. I can let go of my baggage and allow her to be exactly who she wants to be.
If she drinks the third glass I begin looking for what I'm going to do that evening when she's fallen asleep. If she asks for water, my mind enters into a different set of fantasies that involve her participation. The real joy is that we've had this discussion. I even said I would run this post by her before I published it, so she could edit or give feedback. The last thing I want is to damage our relationship by exposing too much or causing her pain.
My Partner Likes to Drink, A Lot More Than I Do
Last night, as I was cleaning up the dishes I looked at her with a sly grin as I held the cork above the bottle in an unspoken question. "Yes," she said, "Put the cork in the bottle and get me a glass of water." What that said to me was, "I'm here, I'm happy, and what are we going to do together tonight?"
Afterword: And the amazing thing is after I read this to her we were closer and even more ready to have the discussion at the moment about drinking, hers AND mine. (grin)
Always Love,
John McElhenney – life coach austin texas
I Wrote a small book about this
Available Now on Amazon.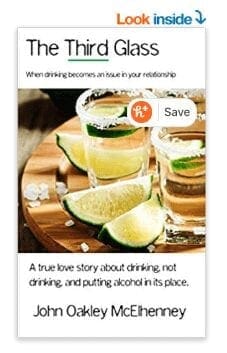 related posts:
Here are a few of my books on Amazon: