Divorce, depression, and suicide rates all climb together.
Depression and Divorce
The divorce nearly killed me. The kingdom I had created was crushed, leveled, abandoned in one 36 hour period. Except for one glaring fact: the house and most of the routines and love within it were going to remain the same, it's only me that was lost, abandoned, pushed out to fend for myself or die. And that might sound dramatic, but depression is a black beast I know well, and the divorce and separation from my children, pushed me into some of the darkest moments of my life, thus far. I'm a 55-year-old divorced man. I am still recovering from the loss.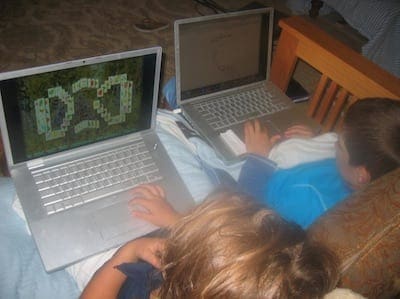 I lost everything in that moment. I lost my fighting spirit. I agreed to the Standard Possession Order (SPO) schedule and I agreed to let my wife be the custodial parent.
What was lost can never be regained? The years I have spent as the 1/3 parent, the outsider, the dad-with-every-other-weekend, have been some of the most difficult. The collaborative divorce didn't turn out to be so collaborative, the only thing collaborative thing was I didn't get my own attorney. I should've gotten my own attorney. When things turned south in our collaborative parenting plan development sessions I was alone, scared, and lonely. I didn't want to fight. I wanted us to stay married.
*** A public service announcement: John is offering free 30-minute coaching sessions to talk about what's going on in your life. Take advantage of this no-obligation offer. Let's chat. ***
Of course, that's not how it went down. My then-wife had already been to see an attorney before she accidentally revealed it during a marriage counseling session. Wait? What?
My then-wife was going to therapy with me to work on our marriage. At the same time, she consulted an attorney about her options in a divorce. That she didn't bring up this idea in therapy, as an issue to work on, feels like she was being dishonest in her communication with me. Why was she going to therapy to fix a marriage she wanted out of? Was she hedging her bets? Was she merely weighing her options? What I think she was doing, was exiting the relationship and using therapy as a cover for her actions. She had more time to plan, explore, and dream of her single-again life as long as I was comfortably parked beside her on the couch talking about how to communicate more honestly with each other. Wait? Again with the honesty thing? Was she being honest with me by "working" on our marriage at the same time paying a lawyer to show her the path to dissolving our marriage? I think the answer is no. Your perspective may vary, depending on your situation and your gender.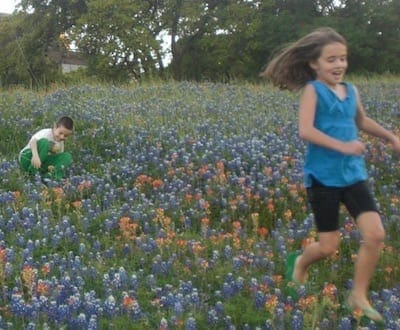 Planning for Your Divorce
The plan for collaborating on the divorce was for us not to sue each other. The highest goal was to stay out of court. The meta-goal was to leave the kids out of the process and make the transition as smooth and painless as possible for them. I think we did pretty good at containing the trauma of the divorce. I did not put up a huge fight after she disclosed her new trajectory that involved me leaving the house.
Our therapist was as shocked as I was.
I argued against the divorce for a day. At the end of the second afternoon, I was exhausted and terrified. There was obviously no way to keep a marriage together when one person wanted out. "But when did you start thinking about divorce?" I wanted to shout. "How did you not talk about this in therapy? That's what we were paying for, to express what was going on with us."
I'm suspecting that some of you will feel sympathetic toward my ex-wife, and I understand that. I do think divorce is a very hard decision. And I think my then-wife had great courage to strike out and proclaim that she and the kids would be happier and better served if I would move out of the house, give them a healthy allowance, and go about the business of earning an income to support two households. It's hard all around. I'm sure my then-wife was terrified as well. But somewhere she turned towards an attorney rather than towards me. She chose to avoid the subject in marriage counseling while taking active steps towards asking for a divorce.
One thing is certain, my then-wife was a planner. She was buttoned up about money, about the kid's school, and about what would be "in the best interest of the children."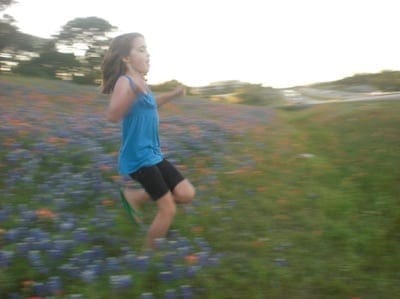 I sat in horror as my then-wife explained how she really was the high-functioning parent, and I was some kind of less-than parent.
The first time you hear that phrase you wince a bit. Yes, of course, we're both looking out for the "best interest of the children," but what about the best interest of the dad? You see, not a whole lot changed for them. They stayed in the house, they kept their routines, they continued dinners and play dates and dove into summer vacation without so much as a glimpse back at the old life before I moved out.
Every aspect of my life was turned upside down. I had no house. I had very little money for entertainment, much less getting my own place to live while paying $1,350 a month for my kids. And it turned out that my job fell apart just as we completed the negotiations in August of the same year. I was living at my sister's house. I was lucky. Many men do not have a solid family to fall back on. I had a mother and sister who lived in the same town and were strong supporters of both me and the kids. They were supporters of my ex-wife too. We all wanted to see the kids thrive in spite of the divorce. We all gave it all for the kids. I believe my ex-wife did the best she could.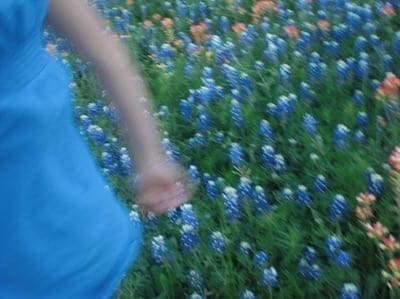 A Dad's Path After Divorce
The old trope has it that mothers provide the love and nurturing in the family and dad's provide the money and the discipline. In some sense, the emotional roles, the emotional center of our family was actually around me. I was the go-get'm-dad. I made breakfast every morning and woke and prodded everyone, even my then-wife, into motion and out the door. I was the one who made sure the kids got to school on time with lunch made. Yet, as the adversarial discussions began to happen with the "parenting plan" therapist, I heard some awful things about my parenting skills or lack of attention in that department. I sat in horror as my then-wife explained how she really was the high-functioning parent, and I was some kind of less-than parent.
When I came to the third "parenting plan" session with some literature and a roadmap for how a 50/50 co-parenting plan would work, I was nearly laughed out of the room. Of course, it was no laughing matter, and both my then-wife and the therapist seemed mildly amused that I had gone so far as to draw up a 50/50 weekly schedule. It was as if they had talked before the session and agreed on some course of action. When they both objected to my 50/50 plan I got a bit upset. The therapist took me aside to a different room.
"If you go to court, this is exactly what she's going to get," she said, looking directly at me.
"Yes, but we're here so we don't go to court."
"Your wife knows what she's entitled to. She knows what she's going to get. She knows what a judge is going to say. I guess you can fight it, but she's going to win."
I lost everything in that moment. I lost my fighting spirit. I agreed to the Standard Possession Order (SPO) schedule and I agreed to let my wife be the custodial parent. This meant that I would be paying child support to her (for them) until each kid reached the age of 18.
Men are often the ones asked to leave the family home. Men are often unaware of the deep problems, while their wives had been contemplating or planning the divorce for months. Men face loneliness and abandonment issues alone after divorce, and we suffer greatly, according to recent studies. And a good bit of this sadness and despair comes from being alone and being without our kids. Add to that the additional financial burden that is placed most frequently on the dad, and you have a pattern that is repeated across the country.
Starting Over is Hard for Everyone
A dad's path is different after divorce. We are forced to become a wolf pack of one. We've got to pick ourselves up and reinvent our lives. As the mom and kids stay in the marital home, dads are given the boot. This jarring fracture from life before the divorce is what causes so many of them to give up on themselves and their families. We can do better. And as men, we can do better at expressing our pain and asking for help when things get overwhelming. I was overwhelmed the moment I walked out the door of my house for the last time. At that moment it was no longer my house. It was "their house." I have not been able to afford a home of my own.
Divorce is hard for everyone. Divorce is very different for dads.
Always Love,
John McElhenney – life coach austin texas
Facebook  | Instagram | Pinterest |  @wholeparent
As a certified life coach, I've been helping men and women find fulfilling relationships. If you'd like to chat for 30-minutes about your dating/relationship challenges, I always give the first 30-session away for free. LEARN ABOUT COACHING WITH JOHN. There are no obligations to continue. But I get excited every time I talk to someone new. I can offer new perspectives and experiences from my post-divorce dating journey. Most of all, I can offer hope.
Inset images are my kids the spring before the divorce.
Here's a little video I made to show the disparity of 70/30 custody agreements.
More from the Positive Divorce
Sources and Resources:
image: Neil Webb Via Getty Images, Creative Commons Usage