I'm not all that good at dating yet. I mean, I don't really know how to BE. I try to be "myself" of course, but I'm too involved, too hyper, too talkative. I don't listen as well as I should. But the part of the problem, that I'm just beginning to understand, is my habit of projecting any "potential" relationship off into some imaginary future. What I mean is, I sometimes have a problem staying present.
The fact that most of my adult life, post-college, was spent married is a good place to start. I'm new to this "dating" concept. When I was last on the dating scene things were a lot different. I was more interested in sex than in "relationship compatibility." I need to reframe my expectations and assumptions about dating vs. relationships. I'm going to attempt an exploration of what is going on in my head, to help illuminate (mostly for me) my issues and see if I can get some traction underneath the "issues" to them to let them go.
1. Before We Ever Meet
The process of meeting potential dates these days is "easier" but also more distracting. We've gotten online dating down to a "hot or not" process. And I've met plenty of "hots" that were not. And more women who were quite attractive and had nothing in common with me. The question, "Why am I here," was a constant refrain in my early dating experiences, as I jumped at the opportunity with anyone who looked interesting. Notice the emphasis on look.
Looks are deceiving. Of course, they are, because outward appearance has very little to do with what is going on inside the person's head. And with most of these "pretty dates", I never built any expectations or projections because I was disinterested within the first 5 minutes. Sad when the extent of a person's conversation is work, working out, and television. "But their profile seemed so lively," I thought. Upon returning home I'd go into forensic-mode and scour their online profile to see what I missed.
What I've decided about online dating recently is that it's a distraction. Profiles are full of great things just like your fortune cookie after a nice Chinese dinner. You can see things in the words and pictures that can fire up your imagination, but it's 100% made up. Until you meet there is no such thing as chemistry or connection. All the texting and flirting via email and even phone calls are moot the second you meet in person. If I'm going to schedule a date these days the woman has to absolutely amaze me before we meet. THEN we might have some touchpoints in the real world. "Meh" dating is done. (See: Why Online Dating is a Distraction and Not a Solution)
2. On the First Date
I believe the chemistry is either a "yes" or a "no" with little room for a middle ground, or "maybe." In the first minute, perhaps much quicker, I think two people sum each other up in their animal brains and either get a tail wag or no tail wag. It's a lot less about what type of person we think we're attracted to and more about instinct and dog-like reactions. If both people start out with a tail wag, then you have the potential to begin exploring what's next. When the hit is strong neither of you will ever have to ask, "What's next?"
For me, it's what happens after the tail wag that is illuminating. Even in those first minutes together, my mind is jumping all over the map of the future. I don't think we can help it, actually. I've begun watching my brain on "yes." My fantasy maps all kinds of odd things from "do they play tennis" and how would they look in a tennis skirt, to are they creative, do they have other passions that can balance our time together? I am fascinated by the things my animal brain locks on to, again in an almost dog-like fashion: a dark glint in their eyes, a soft vulnerable spot on the side of their neck, a whiff of their perfume, and the intimacy it unlocks.
And I continuously try to pull my attention back to the conversation even as my blood is rushing into dusty areas of my body. And I use little tricks to bring my focus back to the present and what she is saying. I will try to repeat a tiny portion of what she just said as a connector. "Yes, I love the Spanish poets too." The real trick is stopping the projections into the future. I have an internal mantra going, STOP, LOOK, LISTEN, REPEAT. It's not that mechanical, but I'm aware of how whacked out a YES date can get me. I do my best, but if my animal brain is turned on, I'm not as clear as I'd like to be. If we're both in a semi-intoxicated space, we've really got to move carefully and slowly.
3. Following Up
As we are wrapping up our date I start to notice how she is responding. Is there a smile on her face or are the closing moments tinged with anxiety? I'd like to know immediately if there's a mutual tail-wag, but it's not necessary to ask. The signal is in the "what's next" question. It's best if you don't have to ask it. When there is a pull to connect both people will be making space for the next date to happen. In that last goodbye do you feel a warm fuzzy or is there a lack of resonance? That's probably your best indication of where things are, unspoken feelings. The words often mislead. Too often you say, "Okay, so see ya later." And what that means is, "Probably not."
If you get a "see ya later" rather than a "What about Wednesday?" you're probably not a match. I think the YES happens fairly soon, and if you are interested in a relationship and motivated by the chemistry, you're really not going to just let the person scoot away without securing a "next" time. And if it's you, don't wait, ask. (I do understand that I am extroverted, so I'm always the one seeking the answer, and a more subtle and introverted date might need some time to sort through all that's happened, so I don't push.) If we both felt a "yes" we should both want to feel it again, soon.
4. Getting Into the Groove
Beyond the "dates" comes the relating. Relationships are what happens between the dates. Dating is like a performance, a show, a wooing process. But once you're wooed and have seen enough of the other person that you'd like to give it a go, you now have an opportunity to just be together. The mundane life tasks are what can illuminate a person's approach to relationships and the bonds and boundaries you can expect as things move forward. For example, if you have to eat dinner every night, and you'd like to also find time to be with this new relationship, you might start deciding how to share meals that are not dates. In my first relationship, we got this part of the togetherness down. "I'm heading home in about 10 minutes, would you like to come over, I can grab some salad stuff at the store." What a warm feeling that gives. Just being considered as part of the plan.
As you move into a relationship you have to find ways to include the other person in your normal activities. Sure you want to spend weekends (as available) together, but what about all those other evenings and nights? (Single parents have another priority that can be seen as a gift or a complication.) It is in this ongoing negotiation and resetting of expectations that we start to uncover some of the fundamentals of our relationship compatibility. Does the other person freak out when something comes up and you can't get together? Can you have a low-key evening together? What if the other person is just too tired to get together? Is that acceptable? Disappointments are part of life, how does this new partner deal with disappointments? Do they roll out of bed on the positive side of life or is there a sigh and struggle in the morning to get on with it?
Here's where my expectations must be tossed out and I try to be with the other person as I would like to live. We need to see each other under the duress of regular life to understand how we deal with things. If little things throw the other person's world into a tailspin that might be a good sign that you're either going to be a caretaker or you need to move on.
In my experience, so far, I had a HIT on the relationship front and a miss on the sexual chemistry. And in my second relationship, I had a HIT in desire and sexual enthusiasm but a miss in navigating life without drama and crisis. I don't need any more crises and drama in my life. That's the antithesis of what I'm looking for.
In going slow, you can get s sense of how the other person navigates their life. And if we want to jump on board with them, we need to see how things go when storms and seasons change plans and break expectations. A healthy relationship finds the easy repair. The bond between you begins to build a  connective strength and not a liability. What you're looking for is a co-pilot, not a domineering captain. We need to be co-captains in the navigation of dark and stormy waters as well as the high-noon-high-wind happy times.
5. Back to the Drawing Board
I'm just learning these things about myself. I've learned there were a lot of things I overlooked in my two previous marriages. Now, as a single dad, I've got a pretty full schedule, and a built-in priority around my two kids, but I also have a space for nights and weekends with someone special. The latest re-discovery is that time alone, even when lonely, is better than time with someone who causes us to feel alone.
Always Love,
John McElhenney – life coach austin texas
Facebook  | Instagram | Pinterest |  @wholeparent
How I Can Help
I am a relationship coach and a dating coach. I coach women and men in small groups as well as individual 1 x 1 zoom calls. If you have questions about life coaching I am happy to talk to you. Please schedule a phone call HERE.
Get the complete single dad story with John's new book: Single Dad Seeks (available in all formats)
related posts:
Here are my books on Amazon: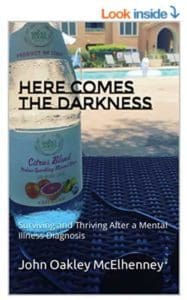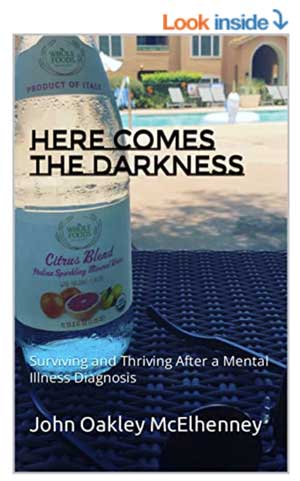 Now Available from Amazon
image: random date at maudie's, john mcelhenney, cc 2014