My ex still thinks I'm her problem. When she vents at me I begin to feel like she's got some unfinished business. Just like I did when we were married. People have to do their own work. You can't do it for them. You can't prod them into doing it. The business of healing is hard and avoided by most people. But in relationships that tactic is a disaster.
So she didn't talk to me then. She doesn't really talk to me now unless it's a text about something she wants. She couches the request as something "the kids" want, but 99% of the time it's just a variance request from her. "Will you take the kids to the dentist next week?"
Co-parenting is fine, it's the goal, it's the only way to be divorced parents. But when one partner is still playing with loaded dice the room for civility and compromise is impaired. She's so mad at me… It's been six years, so I'm not sure why, but it's a fact. When I ask her a simple question I often get a vitriolic message with so much anger that I often don't make it past the first few sentences. I'm learning not to ask. Kind of like when we were married. Don't talk, don't ask, don't tell. Not the way to a healthy marriage, and today, not the way to a healthy co-parenting relationship.
If I'm not the enemy, and she understood that, what would she have left to work on? Herself, perhaps? Or she'd have to own the damage she did in the way she's gone about the divorce. She'd have to admit she was wrong to turn me over to the collection agency of the state's attorney general's office. She'd have to look at what she's still doing to fuel the rage and resentment at me. She won't do it.
And perhaps I'm a good foil for the difficulties in her life. Perhaps it's easier if you've got someone to blame. It's no longer about money, she married a wealthy man. It's no longer about my work habits or sexual desires. She doesn't have to worry about those. It's not even about the money I owe her from the 9 months that I was unemployed and looking for work. What reason could she have for still being mad at me?
Maybe she's just unhappy. And if she can't point to me as the reason for her unhappiness, well, that takes a lot of pressure off her and her own self-management. It's not like she doesn't have a therapist. She had the same one the entire time we were married. Unfortunately, all therapists are not created equal. This "yes therapist" just reassure her, tells her she's doing great. There are no big issues. There's no mention of her anger. And thus she gets a clean bill of health and does none of the work that still needs to be done. This is the way it was in my marriage. Plenty of work for both of us. I was doing it. She was talking about doing it.
We all have our issues. I get that. And while this may sound like I'm taking her inventory, I'm really trying to call it as I see it. If my ex-wife is still mad at me six years after the divorce was finalized, don't you think she needs to get some help with her anger issue?
I own my part of the divorce. I own not speaking up when I began to sublimate my desire. I know I did things wrong. But I'm no longer mad at her. I'm trying to get over the anger she shoots at me on a routine basis. I'm trying to make things easier for my kids, and low and behold, for my ex-wife as well. That's not always appreciated or acknowledged, but hey, I'm not after any kudos from her. I'm done with her. And to the extent that I can be DONE with her, I'd rather not talk to her at all. We still have to. And we will have to for the rest of our lives, but with someone who's harboring so much venom, I'd really like to move along with less and less contact with her.
This is not the way it has to be, but her unresolved anger keeps the walls up between us. What's my part in it all? Do my confrontations on her unreasonableness have any effect? No. Do my friendly offers for help, or extra carpool support, or running errands with them, make any difference in the timbre of her voice? Nope. She's not done with me, she's furious with me, still.
That's something I wish she'd get over. It's not necessary and it hurts all of us in subtle ways.
Always Love,
John McElhenney – life coach austin texas
Facebook  | Instagram | Pinterest |  @wholeparent
related posts from Positive Divorce: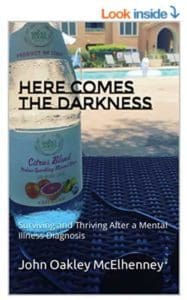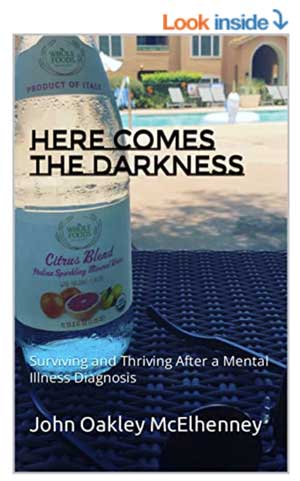 Now Available from Amazon
image: dancing man, creative commons usage