My children bring such joy into my life when they are around. Their absence doesn't make my heart grow fonder, it just reminds me of how much of their lives I'm missing as a divorced dad.
I'm watching my kids grow up from a distance, and it's painful. Sure, I have the standard possession order, the simple divorce equation for 80% of dads. But we're getting the raw end of the deal. Actually, divorce is the rawest end of the deal, but once that's determined, the only thing you can do is hope for maximizing your time with your kids. Still, it's not enough.
Divorce is like an empty nest trial run that happens every week. My kids are here, we're laughing, chatting, I'm fixing them food and taking them all over the city to friend's houses, appointments, movies… It's a parent's life. Joy is the theme. Togetherness is the melody. And on the days when my kids are with me I perk up like a… well, like the dad I have always been, the dad I want to be, and the dad I lost in my parent's divorce when I was 9.
There is No Winner in Divorce
There's no accounting for the loss in a parent's life when their kids are gone. Sure, a lot of people are dealing with divorce (and worse PAS) but just because it's a new normal, does not make it acceptable. But accept it we must. What are the options?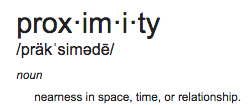 In my divorce, I went for low-conflict, easy negotiation, and shared responsibility. I also went to the divorce counselor's office asking for 50/50 time with my kids.  That's not what I got. Even though we were both paying for our parenting planning, the therapist quickly shut down my 50/50 notions. "If you go to court she's going to get the SPO." While I argued that we were seeing her to prevent us from ever having to go to court, I eventually gave in and became a team player. We built our kid's futures and my limited-fathering contract around the "court's traditional decision." I listened to the therapist when she talked about what was "in the best interest of the children."
Listen very carefully when you hear that phrase. It's a signal that you are about to be force-fed some wisdom or legal precedent that you'd just as soon accept. And that's just what I did. The rest of the divorce planning went pretty smoothly after I gave up my dream of being a 50/50 parent.
But it's how we shared the parenting duties when we were together. Even when I was the primary breadwinner, shipping off to a nearby town for the big bucks, I was holding up more than 50% of the parenting duties. I shopped, cleaned, ran errands, and tried to provide the evolved male version of cooperative parenting. However, the minute we were in the counselor's office my wife's intentions became loud and clear. She was always big on the planning and I was usually the one who followed her budgets and plans. Both my wife and the counselor smiled when I showed them my 50/50 parenting calendar. I had been studying the options, reading the psychology, gearing up for the discussion.
Negotiating for 50/50 Parenting in Texas
I still wonder if they'd had a sidebar and set up their "plan" before we ever started negotiating in her office. They both smiled and politely told me why the kids needed their mother more than their father in the early and young years of divorce. That's not what my books and research were telling me, but that seemed to be the consensus of our "divorce team" and the typical will of the courts. Mom's get the time, the house, and dad's get the time to stay focused on work because they are now going to be responsible for their ex-wife's house and whatever shelter they can afford for themselves. That's just how it was in Texas in 2010.
Today, in 2014 I hear things are beginning to balance out a bit, thanks to the men's rights movement. And while some of these organizations seem rabid and furious, my attorney said if we wanted to go for 50/50 now, he imagined the court would hear my case and we had a pretty good chance of winning. Hmm.
Would *that* be in the best interest of the children, today? I don't know. Would I be striking out to fill my own empty nest time with more kid time? Again, I don't know the answer, I'm still exploring my feelings around this idea.
There are some benefits to being a single dad with the SPO.
I have a lot of time off from parenting. (I'm rested and pursuing my dreams again.)
I have time to work overtime if I want to. (Mostly I have to, but that's a different story.)
I could spend time dating and looking for another relationship.
 I have a lot less school-wakeup-morning duties. (During my On-Week I have two school mornings. On my Off-Week I only have one.)
And there are some painful losses.
I'm often not clued into my kid's school activities. (I have to be vigilant to say on the parent-teacher mailing lists, and make sure I'm available for all meetings.)
I miss whole weeks at a time. (As my kids are getting older, I am noticing how much they change between visits.)
My house is more of a "hotel" than a home. (Since they are not with me very often they keep 90% of their stuff at their mom's.)
I miss teaching my son how to shave. (His mom let him use one of her razors. When I asked him about it, he was proud that he already knew how.)
I miss a lot of the nuance of growing up. (Even subtle changes seem big when you haven't seen them in a week.)
Empty Nest Syndrome and Divorce
Basically, I miss a ton of their life experience. I am not involved in 80% of their weeknight, school work, family dinner routine. And yesterday we stopped at a cafe for breakfast along the route of taking them back to their mom's house. As my kids sat across from me, joking, poking and prodding at a each other, I felt a pang of loss. So much of life is sitting around the table "living" with each other. And my involvement in this activity was reduced by much more than 50% in the divorce. I'm guessing, because of the structure of the SPO I miss about 80% of my kids daily lives.
As they get older now, they both have a ton of activities and sleepovers. Even on *my weekends* I often see my social daughter only briefly on the weekends. And observing her and her brother yesterday I was even more aware of my loss. Even as they are accelerating towards launch and college, in many ways, the divorce takes a large portion of their lives from me every week. And on off weeks, I notice the gap by how much they have changed when we're back together. It's like getting random and sporadic updates from teenagers about their lives, rather than living their lives with them.
Would I want to still be married? No. But should I have fought for 50% of my time with my children? Maybe. Still, that's not where we are today. We move forward with the standard parenting plan and we do the best we can. Even as I miss them when they are gone, I am learning to celebrate and appreciate them more deeply when I am with them. They've still got two loving parents, we're just playing our roles alone on some imbalanced schedule that was worked out without much input from me.
Namasté,
John McElhenney – life coach austin texas
Facebook  | Instagram | Pinterest |  @wholeparent
related posts:
image: a note I wrote to myself, then added to by my daughter, age 6, while we were still married