Post-shutdown outings are starting to happen again for us vaxxed folks.
The Biggest Liar In My Life (part 1: early experiences)
My dad was an alcoholic for all of my life. He was already uber-successful and rich and drinking with a passion that excluded his four kids and terrified wife. We sat in this wonderful house on the lake and dreaded his arrival home after work. It was a shitshow every night. Unless he was so drunk he just went to bed. But most of the time he raised hell for all of us.
The Biggest Liar In My Life (part 2: mid-life)
I've had relationships with alcoholics. In college, I had several runs with drinking alongside the woman I was dating. Usually, the breakups were messy and involved the drinking woman arriving at my doorstep late a night, more than once, looking to score. Nope. I never let them in. After a while, I learned to not come downstairs so they could see I was home. One woman, Jacquie, stayed at my door for more than an hour. Either waiting for me to come home or hoping her knocking and yelling would wake me up. ACK.
The Biggest Liar In My Life (part 3: today)
I tried to drink alongside several partners. It didn't work out all that well. Not that drinking means you're an alcoholic. Even daily drinking is just a choice, might not be an indication of a problem. BUT, if the alcohol moments become more frequent, you might need to look at what's going on between you and your drinking partner.
Alcohol makes me dumb. Alcohol makes me tired. Alcohol makes me consider actions that are ill-advised. Alcohol kind of terrifies me. I've been hurt by alcoholism in my childhood and my adult life as well. I think my next relationship will be with a non-drinker, like me. (I drank one beer during the college football game last night. And I was buzzed and happy for about 30 minutes. Then I switched to my preferred drink: topo chico.)
The Second Biggest Liar in My Life
Online dating profiles, photos, and bios are about 90% bullshit. Of the 10% of online profiles that are at least trying to tell their truth and reveal themselves as healthy and happy, most of them are also more of a mask/facade than an accurate representation of their true selves and true intentions.
Gaming the Online Dating System
I was talking to a woman the other day who talked about a concept called circular dating. She was okay with going out on 4 – 5 dates a week, to move through the field of available men more quickly. The only rule: no sex until you've picked one. The no-sex rule, I would think, is essential. Sex clouds everything. Maybe in a good way. Most likely in a horrible distortion that causes you to spend months or years with an incompatible partner who does SEX well.
7 Honest Truths About Online Dating
Online dating has one goal – get to offline dating
Dating has one goal – to begin exploring a potential long term relationship
Photos lie
Bios contain half-truths and lies
Some people just want to chat/text and never meet
Talking on the phone is essential to judge a potential partner
A first in-person date is critical
Pushing or rushing towards that first date can cause problems, but might also cause the "fail faster" idea to eliminate some bad matches
If your intention is a long-term relationship and not just casual sex, you're going to need to slow down and take your "dating" easy. There is no rush. You have plenty of time, regardless of how anxious you are about being alone.
The Part I Still Forget
There is no urgency. I feel sometimes like I'm falling into depression due to loneliness. But that's not depression. That's just loneliness. And loneliness is an inside job. I'm learning to do more of my own stuff, and loneliness is vanishing. Don't get in a hurry to date or be "in a relationship."
While my Facebook profile says, "In a Relationship" it's not with someone else at the moment. My relationship, most important relationship is with myself. Me, myself, and I. What am I doing that doesn't require a partner? What can I do to expand my social connections, non-sexual, and open up the potential of meeting my next partner?
Good Things Will Come When You Stop Looking
Last Words
Don't rush.
Don't lie.
Don't fantasize about potential partners until you've spent some time with them.
Get on with your life alone. The relationship will arrive when you are focused on your own happiness and growth. Get out there and have fun with yourself. Your potential partner is out there, and she's hopefully doing some of the same activities you are doing. Perhaps that's where you will cross paths.
I'll see you out there, okay?
Namasté,
John McElhenney – life coach austin texas
Facebook  | Instagram | Pinterest |  @wholeparent
Related posts:
Further Reading:
Here are a few of my books on Amazon: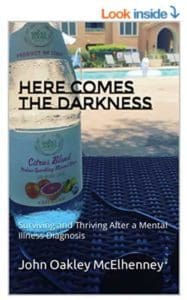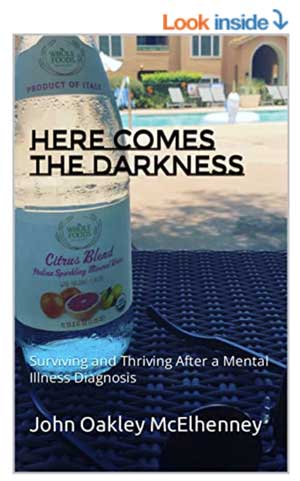 Now Available from Amazon