The mind is the most powerful sex organ of all.
I'm a very sensual and sexual person. In the Love Languages book, my picture represents the Touch-centered person. So when my sexual interest and prowess began to wane, in my early 50's I got a little concerned. I mean, I had never needed any help catching an erection, and as if all at once I was having a problem even with an eager and willing partner. So I started doing some reading.
As it began to happen, my erectile non-cooperation, I started looking for answers. I wasn't sure if it was my age, my mental state (I was a bit depressed), or the woman I was with. I was flat-out confused. Several factors that I was clearly aware of were at play.
I was recently divorced
I was depressed
I had started some SSRI medication to help with the depression
I was in my first relationship since the divorce, and my partner was enthusiastic and joyful
ANNNND, I couldn't get a hard-on on-demand. WTF? Or should I say, WT(no)F?
The First Things I Learned About Sex
A good portion of sex is in my own mind.
SSRIs have a huge incidence of sexual side effects. (More on the second level of this issue, in a bit.)
A sexually aware partner is equally into getting themselves off as getting you off. When you can't perform they might begin to doubt their attractiveness to you, or even question the relationship overall.
My issue was not ED and I was not in need of the little blue dick helpers.
But a long period of exploration and education was needed in order to get me into the position I am in today. (Happy, well fkd, and joyfully engaged with or without erection and orgasm)
As I moved through this first sexual-and-engaged relationship I passed through several phases.
The Three Phases of a Relationship
Relationship Phase One:  I'm depressed. I have no idea what I like. I don't even crave ice cream. So, I don't desire her, it's probably just the blues talking. (This was the first month.)
Relationship Phase Two: Okay, it's not all me. I can learn to love her, to be into her, and my mind is the key. (This was the second month.) I started reading Sexual Intelligence and really giving some thought to my situation: both to myself and to this lovely woman, who really liked me.
Relationship Phase Three: Well, perhaps I'm just not that into her. Sometimes that happens. There was a chemistry mismatch. Nobody's fault. I developed my Dog Rule of Dating at this point. But I began to explore the idea of not being in this relationship. (The third month.)
And it was an amazing discussion we had the morning after I broke it off. We had breakfast at Denny's. Sitting across from her I realized how much I loved her. I loved her, but I wasn't sexually aroused by her. It wasn't porn, unreal youthful ambitions, or some other disconnect. I was simply a mediocre response sexually to my reptilian brain. I wanted a greyhound and she was a fancy poodle. (My apologies to her for the analogy.)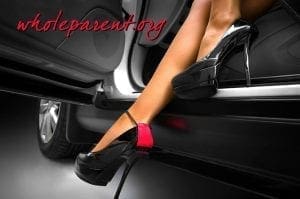 Moving On After a Relationship Ends
The next relationship I had was highly sexual. In fact, sex was about all we had. She would have knee-jerk reactions every few weeks, just as we were getting close, and break up with me. All my doubts of sexual dysfunction on my part evaporated with this lovely and intelligent woman, who was not ready for a relationship, much less a relationship with me. We didn't last very long, but long enough to show me that SEX is not everything. In fact, our sexual chemistry got in the way of me seeing early on that she was not right for me. So we screwed our way into the Summer before the 5th breakup finally broke through my sexual-fueled denial.
Onward Through the Fog of Being a Single Dad
So in the first relationship, I learned about TOUCH (I had never experienced someone so touch-centric) and I knew I would never put up with anything less. In the second relationship, I learned that SEX could be awesome but the relationship could be super bad. And that set up my quest for the next love of my life.
GOAL: TOUCH + GOOD SEX + EMOTIONAL INTELLIGENCE
When this woman showed up I was overwhelmed by the passion and connection we experienced from the first kiss. We both stripped away our inhibitions and hesitation in the heat of our connection: intellectual, sexual, and spiritual. Sure, there were/are things we need to work through, but this woman was on a different level altogether. So many things were ON that I was really dismayed when my mental state collapsed under the stress of a new job, new house, ANNNND new girlfriend.
That's when things got really interesting. Given every opportunity to run away, and declare me a perfect mess, she didn't run away at all. She stepped in, stepped up, and engaged with me on all levels. I don't know how she did it. I don't know if it was the chemistry and amazing connection we had in the first 45 days, or if she had already fallen in love with me, but I can tell you that I was feeling totally unworthy and unlovable. And yet SHE LOVED ME ANYWAY.
Then the issues with my sexuality returned in spades. Yes, a new round of SSRIs was inserted to cut off my looming fall into depression. And YES, the Lexapro-generic created a new set of problems, that I had not experienced before. And the depression was also interfering with my ability to focus or stay focused on sex. Even while an amazingly sexual woman was dancing naked in front of me, I was unable to work up the erection to get into it. At this point, I was really concerned, that even beyond the SSRI side effects I was dealing with something deeper.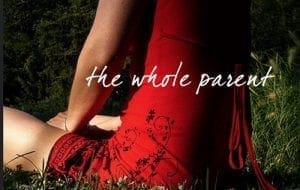 Dealing With Sexual Issues Together
Turns out it was deep. This is where the Sexual Intelligence book came into play.
What started happening, in this case, was first, absolutely the best sex of my life, and second my inability to orgasm over the course of 5 – 10 "sessions." WHAT? This had never happened. Talking to my psychiatrist I was happy to observe, "Well, I've never had such a sexualized girlfriend at the same time that ramped up the SSRIs. It makes a huge difference."
And I began to learn more about sex than I thought possible. I was pretty sure I was the most sexual/sensual person on the planet. But I had to learn that MY ORGASM was unimportant in the larger scheme of things. What I learned in these few months of confusion was this: SEX is everything that happens before, during, and after orgasm, and orgasm is not the goal, nor required for an amazing sex life. I mean, I love orgasms, but I had to either get over that expectation or get into some funk about sex. And I'll tell you again, I was having the best sex of my life. What? I was confused and a bit frustrated.
A few new tools I learned at this time, besides the deferred focus on my own orgasm, was that men are quite adept at masturbation.
5 Learnings About Sex and Aging
First New Learning: Our hand is the most familiar sexual partner we will ever have. Sometimes the friction, speed, and unpredictability of sex with a partner make it harder to orgasm. Sounds like heresy. Jacking off might be better than making love. But the function of orgasm as a release and the hand as the vehicle is pretty mechanical.
Second New Learning: By showing my partner what it looks like when I do masturbate gives her clues about how I like to be touched. I had a bit of resistance to showing her. But as we experimented and talked about all that was going on, I read the "Men Fake It" book and learned about our practice with our hands is sort of like our sexual training. So showing her what it looked like when I was doing it myself, was very good information for her. Good information indeed.
Third New Learning: Anorgasmia is a thing. And for a while, it was amazing how often I was ready to go again. Without the release of orgasm, I had no refractory period. She loved that. But eventually, she also grew concerned with our sex, if I wasn't coming.
Fourth New Learning: As far as sexual experience and my own sexual training is concerned, I was hyper-tuned to her pleasure. Most of my sex life was about extending my time doing her so she could have orgasms. AFTER she was DONE I'd go for my own. Her-centric sex is fine, but it's a bit shallow. By focusing on her body, her orgasm, and her experience, I was kind of leaving my own enjoyment out for a good portion of our sex. I learned to let myself feel my own body, at this point. Just feel, don't do.
Fifth New Learning: The connection is everything. As I had to learn to focus on my pleasure I also learned that really tuning into the WE of sex, rather than the SHE and ME, was a way of really enjoying things at a deeper level. And we both have some learning to do around pleasing the other person simply for enjoyment rather than our own release.
Summing Up What Good Sex Feels Like
The connection between the two of you during sex (foreplay, function, and after play) is more important than any goal of orgasm.
When orgasm is an issue, sex can still have all the fantastic qualities. In fact, I have been able to have more sex and have sex longer, which was something I was missing in my normally functioning sex life. (BTW I'm off the SSRI and the effortless orgasm has returned for me.)
Knowing what does it for you and being able to show or tell your partner is a key ingredient for evolved sex. As we can let go of traditional SEX as the goal and open up to the full range of erotic experiences, we can expand our pleasure and our sexual vocabularies.
The mind is the most powerful sex organ of all.
Namasté,
John McElhenney – life coach austin texas
Facebook  | Instagram | Pinterest |  @wholeparent
related posts:
image: the back, the hidden collection, creative commons usage
You can find all of my books on AMAZON.