If you have not experienced divorce it's hard to imagine losing so much of your kids' time. This video was inspired by Coldplay's new song, Daddie. While Chris claims to be writing about missing his kids while he was out on tour, there has got to be some divorce sadness in here, even in their "conscious uncoupling" concept. You never imagine you're going to lose your bedtime routine, your breakfast routine, and your weekends of play. You can never imagine it until it happens. Then in the nightmare of family courts, dads are given the Standard Possession Order 80% of the time.  This video shows what that unequal split looks like.
Daddy, by Coldplay (Chris Martin consciously uncoupled from Gweneth Paltrow in 2014)
Daddy, are you out there?
Daddy, won't you come and play?
Daddy, do you not care?
Is there nothing that you wanna say?

I know
You're hurting too
But I need you, I do
Daddy, if you're out there
Daddy, all I want to say

[Chorus]
You're so far away
Oh, you're so far away
That's okay, it's okay
I'm okay

Daddy, are you out there?
Daddy, why'd you run away?
Daddy, are you okay?
Look, Dad, we got the same hair
And Daddy, it's my birthday
And all I wanna say

Is you're so far away
Oh, and you're so far away
That's okay, it's okay
It's okay

You're so far away

Won't you come and won't you stay?
Please stay, oh, please stay
Won't you come and won't you stay?
One day, just one day

+++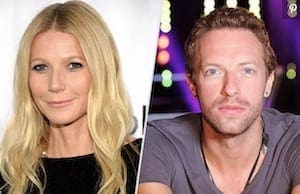 While the two high-profile parents tried to cover their pain and loss in the divorce with conscious words and mindfulness, the pain continues to come out in the press as both parents open up about what really happened.
Gwyneth Paltrow said, "It was very difficult for me … that I wasn't able to be married to the father of my children for the rest of my life,"
In May of 2014 Paltrow announced on the web, "We have been working hard for well over a year, some of it together, some of it separated, to see what might have been possible between us, and we have come to the conclusion that while we love each other very much we will remain separate."
+++
In my attempts to navigate a divorce that did not include "conscious uncoupling" or any form of balanced parenting, I have written a lot about my experience. It is my belief, under most circumstances, that moms and dads should parent 50/50 and co-parent 50/50 even after divorce.
And my story is minimally entwined with Chris Martin around our divorces. Several years ago, when Chris opened up about his depression, a producer on The Today Show contacted me to do a followup story about dads and depression after divorce. When we talked on the phone, she was fascinated, "You mean dads get depressed too, after divorce? We just don't hear about this."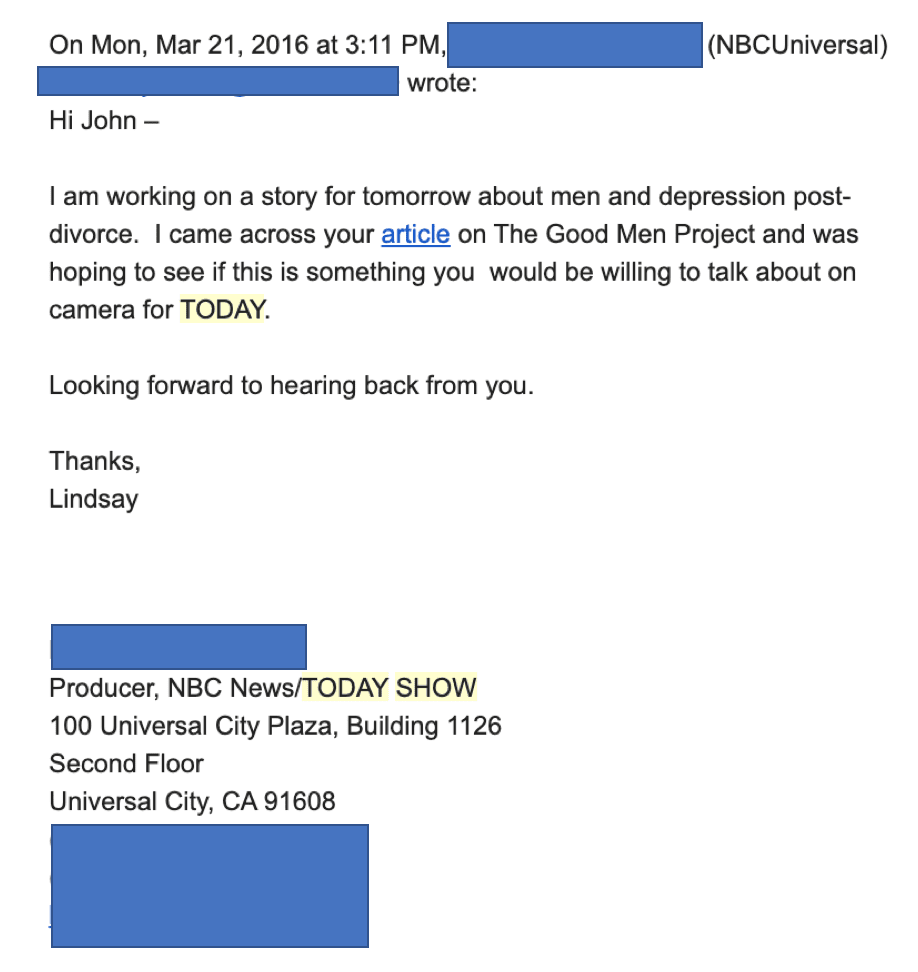 Yes, for a few hours I was set to be the Today Show poster boy for depressed divorced dads. The day after the shoot was finished, the Brussels terrorist attacks happened and canceled all other programmings for a week. My "divorced dad" segment never ran on the Today show.

And for all I know, Chris Martin is now a happily divorced and "consciously uncoupled" dad. However, his song, Daddy, on the new Coldplay album this morning, brought easy tears to my eyes. I think Chris Martin wrote this song as a very courageous act. And the video was produced with love and care. Today, I also made a little video to share a taste of the loss most dads experience while going through a divorce.
It's not that mom doesn't suffer too. But moms often give in to their own selfish desires to keep most of the kid-time to themselves, without any consideration of how this will affect the kids. Very little consideration, during divorce, is given to the dad's state of mind, financial health, or living situation. Moms often keep the house and get enough money in child support to pay the mortgage. Sure, it's "for the children" but it takes dad's needs (or potential trouble spots) completely out of consideration.
Please consider this fact: dads and moms are equally important in a child's life. Yes, there are exceptions. And these days those exceptions cut both ways. So when you are considering divorce and thinking of "going for it" because having more time with your kids would feel good to you, please consider the kids over and above your own needs. Our kids need both of us. (Of course, there are exceptions. Either mom or dad can be abusive, alcoholic, or mentally ill.)
Always Love,
John McElhenney – life coach austin texas
Facebook  | Instagram | Pinterest |  @wholeparent
related posts:
You can find all of my books on AMAZON.
The full Coldplay song, Daddy, by Buzzie, my pop rock band.