Pray for your lover's health and happiness, then let go and let them pursue it however it best suits them in the moment.
In the course of a relationship with someone, you begin to have a lot of influence on their lifestyle and habits. If you stay in sync with each other there is nearly limitless opportunity for support and encouragement. When things aren't going so well, there is also the opportunity for resentment and discouragement.
In my marriage, we went through various stages of a connected relationship, but over time we began to fall out of step with each other. And what starts happening, is a form of the higher/lower game. Where one partner feels like they are doing all the work while their partner is slacking off, or even being destructive or worse, self-destructive. When communication breaks down, one of the parts that goes first is our empathy and compassion for the other person's personal struggles.
We are all on a solo journey in the end. We come together, we live, love, and eat together, and then… Well, in the case of divorce, we come apart. But the fractures that create the final breakup have been caused by the smaller injustices that we perceive to have happened over time. We have several ways to get out of the death spiral: 1. we can talk to each other and work through the imbalances; 2. we can talk to a therapist individually about our issues; 3. we can talk to a couple's therapist; 4. we can opt out of the relationship.
OPTING OUT
Opting out of the relationship can happen suddenly as in, "Honey, I want a divorce." or more gradually as we begin to turn away from our partners and towards something/someone else. In my case, the transition happened over a number of years and through a slew of hardships. We tried options 1, 2, and 3. And at some point, she picked option 4: divorce.
The more challenging approach is to continuously opt back into your relationship. This does require several fundamental transformations. You have to let go.
LETTING GO
Your partner's decisions are about them not you
A partner's issues are also theirs, and giving advice is always a bad idea unless requested
Attacking someone else's fitness is a form of self-abuse and sabotage
Not expressing your own disappointments and complaints is a form of passive-aggressive behavior that will bite you in the ass
Controlling behaviors never work
Unmet expectations are the source of a large percentage of our unhappiness
Give your partner freewill but stay close and in contact — attachment is not the same as codependence.  When you let go of expectations about controlling or influencing your partner's behavior, when you stop seeing yourself as superior in any way (that's a hard one), when you can keep your focus on yourself and your issues, you can begin to get the relationship you truly want.
WHAT YOU WANT
A connection based on mutual adoration and support
A lifestyle that supports healthy habits and behaviors in both of you
A process for releasing and working through issues as they come up between you
Some activities that you both find ecstatic.
If you stand in for the relationship and own your issues you can begin to see the other person in a more realistic light. They are human. Their flaws are their own. Their demons are solo projects and a rescue attempt (symbolic or physical) will most likely backfire. They do not need to be rescued. They need to be connected with you.
In my darkest period, right after 911 and after my daughter was born to my own unemployment and fears of survival, my then-wife and I struggled quite a bit. We both struggled with demons as a result of the circumstances. I gained weight and fell ill with a deep depression. She became withdrawn and resentful. As it turns out, I kept working on my own issues and struggling to find answers, solutions, in the hope that I would eventually return to my happy old self. I cannot imagine what she was dealing with or the struggles she faced as she saw me incapacitated at this moment of great need.
We survived that bleak period and went on to raise two healthy children together. But the fracture, the mistrust that was planted during those crushing months, was probably enough to damage our marriage beyond repair. We tried. We were better at (2) talking to our individual therapists and (3) talking to our couple's therapist than we were at (1) talking to each other. But that weakness, our lack of skills at disagreeing while letting go of the outcome, is also what doomed our repair efforts.
I'll never forget the flashpoint several years later. We had just finished doing morning yoga together. And something was deeply troubling her. When I asked she unloaded with a brief burst of passion. "There is no rescue coming if that's what you're waiting on. It's just us."
Her statement hit me on two levels. 1. She was terrified that I wasn't going to snap out of my malaise and get back to work, back to supporting our family; and 2. She was certain that my actions, that my recovery, that my salary, is what she needed to be happy. But the real kicker was that I had not seen any passion out of her for months and this outburst came at a tender time between us when I was feeling loving and safe to reach out and support her. But her issue wasn't her, her issue in her mind, was me.
HOW LOVE WORKS
I was eventually able to rebound from the loss of my consulting practice after 9-11 and the freak-out depression that followed. I gradually built my "working for the company" resume back up with a series of jobs. And we soldiered on as two responsible adults. But there was a missing element that had bound us together when we started dating. Her joy and playfulness never returned. At some level, the outbursts that began to crop up years later were similar to this first one. Something I was doing or not doing was causing her to be miserable in her life.
I didn't buy into that line of thinking, but that seemed to make her more furious and more distant. Sure, she was seeing her therapist and we were seeing our therapist but there was very little emotional connection between us outside of those efforts. As I tried to find my joy elsewhere, I began to write and spend time in my music studio after we put the kids to bed. I'd come to bed in the 1 – 2 range long after she had fallen asleep. I was also working a 9 – 5 job so our time together began to get stretched. My passion and creative thrust needed some outlet. And since our intimate relationship had also grown frosty, I took my joy where I could find it: with my kids and alone in my own creative space.
At some point, we all have to realize that we can be *with* another person, we can be close and connected and loving, and yet, that person still has to deal with their own issues by themselves.
HOPE IN LETTING GO
Today, my relationship has been built on a foundation of communication, self-discipline, and mutual admiration. I adore my fiancé. But it's different than when I met my future wife. At our age, we come to any relationship with a more mature attitude and more complex conditions of satisfaction. We have been through the fire with several relationships and seen what didn't work. So we attempt any new relationship with a more mature perspective, but also a new set of rules.
There is no time for passive-aggressive behavior – if you're doing it let's call it what it is and either cut it out or cut and run
I won't try to control you or work your program for you, whatever that is.
Let's see how many things we align on and how many we differ on and be realistic about our compatibility. If there are things you are polar opposites on, how does that play out? Can you manage those differences without feeling attacked or attacking the other person?
What do we love to do together? Can we make the time to do those things?
How we hear each other's requests says a lot about where we are in our lives. Are we feeling self-conscious about our weight? Then even a "hey, let's go for a walk" can feel like a controlling question. But it's not. It's our own issue to reveal and deal with.
How do we want to support and cheerlead for our partners every day? If we don't, if we're feeling resentment, the spontaneous appreciations begin to drop off.
APPRECIATIONS AND GRATITUDE
Make sure you're living in the appreciation mode. That shows a lot about where you are with your life and how you are with your partner's life, where ever they may be along their personal path to power/freedom/self-actualization/whatever.
And know that your relationship to each other is also fueled by your own spiritual beliefs. Joining in gratitude, even if you're praying to different concepts of god, is a fundamental bond that strengthens you both with every joined or individual prayer.
Pray for your lover's health and happiness, then let go and let them pursue it however it best suits them in the moment. If you are supportive and standing by, you will also be included in their journey. Perhaps this is the key to a lifetime of love and acceptance. Acceptance for yourself. Acceptance of your partner. And finally, acceptance of our individual relationship with God.
Always Love,
John McElhenney – life coach austin texas
Facebook  | Instagram | Pinterest |  @wholeparent
How I Can Help
I am a relationship coach and a dating coach. I coach women and men in small groups as well as individual 1 x 1 zoom calls. If you have questions about life coaching I am happy to talk to you. Please schedule a phone call HERE.
Back to Positive Divorce & Co-Parenting
related posts:
Here are my books on Amazon: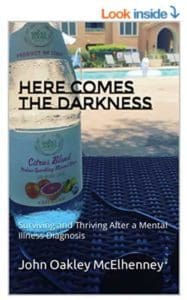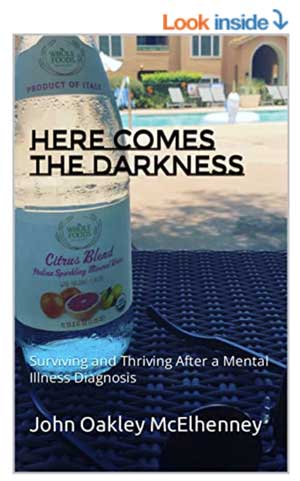 Now Available from Amazon
image: chasing my new lover, cc 2015 john mcelhenney, creative commons usage