Okay, texting is not a great method for finding love, but it's what we've got. And at least, if you've got their phone number you're a step closer to contacting them for real, maybe "in-person" even. So when you send the

and you don't get an immediate response, just chill. However, when you don't get the message until a second message is sent, you've probably already been deleted from "potential" contacts.

And that's it… It's that simple to "know" you're done. Whatever the chemistry was on your end, it was not reciprocated or appreciated. When there is a YES on both ends the delays are short and sweet. So that Match date while exciting is a NO. Oh well…
And then we move on to the speed of Tinder or it's imitators. (Hinge or LinkedUp) And while I just got my account activated yesterday, I'm aware that this ultra-superficial process is a hot topic. My friend who has had some success with Tinder is a big fan. In fact, one of the interesting trends with these apps is travel. Imagine hitting a new city and opening up your Tinder app to see who in the NEW area might be up for a drink… or who knows…
If we are moving into an era where women's sexuality is going to be as liberated as men's then why wouldn't a woman hit us up on Tinder for a drink and then invite us to their room. It's happening all around us. I don't think it's my bag, and it's a bit exhausting to be flicking photos to the left for NOPE and right for YES. And as a newbie, I have yet to see the JOIN signal on any of the apps. But it's 100% image driven. And while that's interesting, the context provided on dating sites is valuable.
I don't want to waste an evening on a Tinder date any more than I do on a mismatched Match date. Time is currency and loser dates are like throwing $45 and an evening into the trashcan. I don't mean to be harsh, but something about these "hookup-driven" apps are a turn off for me. Even when the woman says, "No looking for a hookup date if that's what you're after just PASS," I'm not so sure that there's much else possible.
Sure you get a few pictures. And a tiny snippet of content from their Facebook profile. But that's it. And again, there is a lot you can glean from a texting conversation, but this might be a younger person's game. But who knows, I've not gotten a sweet hit yet.
Slow dating is where my head is at, at the moment. No hurry to meet unless there's some real magic.
And finally, there's the new girl on Match. Soooo cute and seemingly available.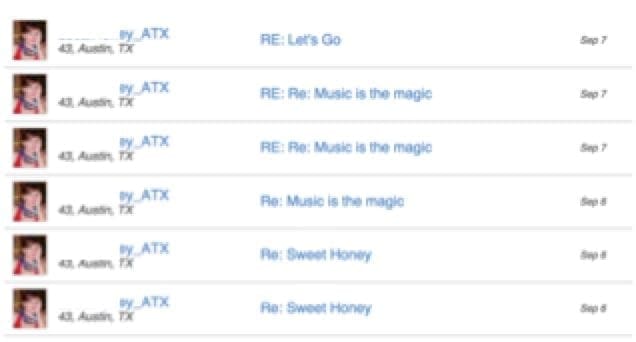 Who says "Let's go" to every one of my emails. BUT… she's new and she's about to get flooded with dudes with offers as good or better than mine. Maybe closer to her age, 43, and type. She passed her phone number on to me very quickly and suggested a walk around the lake with her dog, Frank. I didn't even know her name when we started texting, but I knew her dog's name.
Needless to say, she's gone quiet. We even exchanged a few texts and she did give me her name. And she kept up the "let's go" attitude, but I can't get a "hello" date set no matter how casual and easy I am making it.
In my experience striking for the NEW TO MATCH folks is a good idea. They say all of the good ones are taken, and perhaps the really good ones are snapped up quickly. But for sure, the good and cute and new ones on Match are overwhelmed rather quickly if they are female. We have been trained, as men, to be the aggressor, the initiator. And that doesn't seem to have changed on the dating sites at this point. Or perhaps I'm not in the target range of any women that are attractive to me. There are certainly a few older women who introduce themselves. And maybe that's how I appear to this lovely and new 43-year-old.
She sure came back strong and funny. But nothing after the initial flood of conversation and "let's go" emails. I'm guessing she's had better offers from younger and cuter guys. Probably a lot of them. I'll be surprised if I can get a response out of her at all now that she's gotten the lay of the land.
And this made me smile today.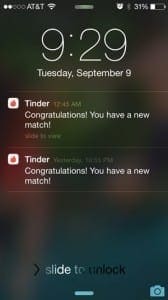 Except it was a false positive. No matches yet. Onward through the fog and fury of online dating and the new quick apps.
Namasté,
John McElhenney – life coach austin texas
Facebook  | Instagram | Pinterest |  @wholeparent
back to The Positive Divorce
You can find all of my books on AMAZON.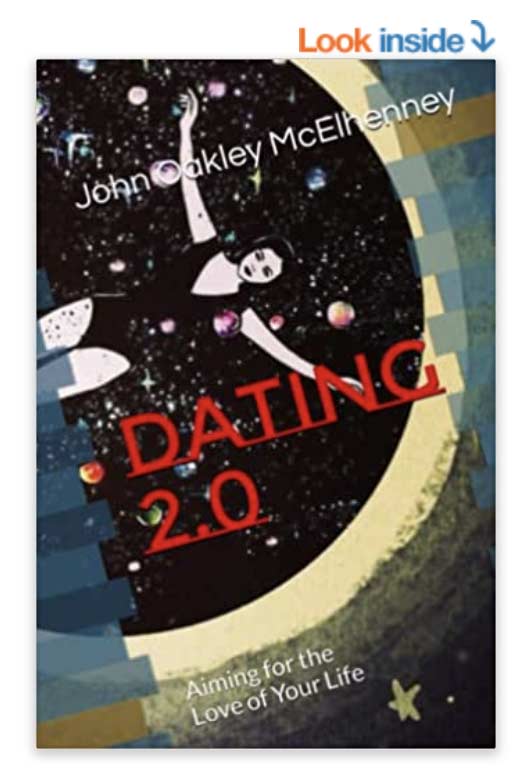 image: don't be worried, creative commons image