Relationships come and go. Breakups and divorces happen. Heck I've had two divorces. The real transformation comes when you have children with a partner. Almost by magic, the shift happens. You're still in love with your partner, but suddenly this other tiny human is sucking up all of your love cycles. You love them both, but push comes to shove, you're going to go with the kid. It's human nature. Nurture, I suppose, is the word. You're going to protect, cuddle, shelter, and encourage this tiny human for the rest of your life.
The basis of that parenting plan was built on the old model of parenting. Dad = breadwinner, Mom = love & nurture. That was simply not true for us.
If the marriage comes to an end, often it is tragic, but survivable. And for me, the children were the shining point of truth for me. Was I going to give in to the depression and financial crash of the divorce, or was I going to get back up and be the dad I needed to be? My choice was clear. My path to recovery and resurgence was less assured.
At the very beginning of the end I had a tough choice to make. Things had been strained and getting worse between my then-wife and I for almost a year. When she snapped and blurted out in couple's therapy that she had, in fact, gone to see an attorney, I was caught with my proverbial pants down. I knew things were tough. I knew we were more friends and parents than lovers, but D I V O R C E ? What?
In that very session, she asked me to leave the house. "Give me and the kids some relief. Some quiet time. A little cooling off." Our therapist seemed to agree. Again, another shock. Wait… What?
Time slowed down. My mind flashed back on my parent's divorce and the bloodshed that followed. I had never contemplated divorce from this woman staring angrily, tearfully, at me from across the therapist's office. The both awaited my response.
"No way."
It was early April. Our two children (3rd and 5th graders) had two months left to go in the school year. And these two people were suggesting we tell them, "Daddy had to go on a business trip." I paused and took a deep breath.
In this collaborative process of divorce I was a bit naive. I trusted that we were negotiating with everyone's interest at heart. I was misled.
We were not really in couple's therapy. We *were* in therapy, for sure, but it was a slightly different approach. SCT (Systems Centered Therapy) is about separating what's real from what are merely feelings and emotions. And while I still respect the therapist deeply for all he was trying to do, he missed the mark on this one. By a long shot.
"Our kids are two months from finishing the school year. We've lived as roommates for six months. I'm sure we can be big enough to share the house until Summer break."
They both looked at me with concern and disapproval. We ran out the clock on the session with us agreeing to disagree about this MAJOR POINT in our marriage and eventual divorce. Mind you, this was the first time I learned that my then-wife had been looking at her "options" with a lawyer.
It was the counselor at the kid's elementary school who talked some sense into my then-wife about letting the kids finish the year. "They will need the time to regroup. Don't do it while they still have to come to class every day. Give them some time off in the Summer. I've seen this kind of thing really hurt children in the long run."
Yes. We, as the adults in the room, can take the high road and figure our shit out. Our kids needed to finish the year, and maybe even have a few weeks of Summer before we split the atom.
It was a rough few months. I fluctuated from anger to compassion. I wanted to patch things up but there was no talk of reconciliation. She was still convinced that maybe a separation would give her some perspective. She dangled it out there like some hope. It was a false hope. She was making plans, doing spreadsheets, and outlining her roadmap towards divorce.
Occasionally we'd cross paths in the hallway and I'd extend my arms, almost by instinct, to hug her before I realized what I was doing. I usually mumbled an apology. "Sorry. I'll figure this out. I'll do better."
As the weeks drew on it was harder and harder to make nice. We could easily disguise our frostiness while getting the kids ready for school, because I was usually the one up and making breakfast and corralling everyone, while my then-wife got her hair and makeup done. This was my time, my mastery: joyfully waking, feeding, and delivering my kids to school. The fact that it was our last year as an intact family, was known only to myself and my soon-to-be ex-wife.
All this time, over those two months, we were meeting with our "parenting plan" therapist and our "financial split" accountant. And she was meeting with her attorney. Since we had agreed not to fight over anything I didn't seek legal advice at that time.
So we examined our combined estate from the three scenarios. 1. she keeps the house and pays me for the equity; 2. I keep the house and pay her for the equity; 3. we sell the house and split the equity. And we began to talk about what was "in the best interest of the children" in the divorce therapist's office.
In this collaborative process of divorce I was a bit naive. I trusted that we were negotiating with everyone's interest at heart. I was misled. As it turns out, my then-wife knew, and the divorce therapist knew, but I did not know, that we were going to straight for the divorce-in-Texas package. See, traditionally men have been assholes as well as the primary breadwinner. And traditionally, the mom has been the shelter and love provider, and perhaps even the stay-at-home family hub. And for us, the stay-at-home-mom-plan is sort of how we initially set out on our parenting journey together. However, I was no absent father. That had been how my dad was.
The part that is missing, the heart of my relationship and my agreement with my then-wife, was that we would parent these children 50/50 with all of our love and focus. Everything in our lives revolved around being the best parents we could be. I handled the first half of the day (wakeup, breakfast, and school) and she handled the afternoon. We both wanted the kids to have a parent home when they got off the school bus. And we were 100% successful in that accomplishment. And I believe our kids still show the resilience of that decision. We parented 50/50 because that's how we believed our kids would become balanced individuals themselves.
In the divorce therapist's office, however, the story changed. Questions about our parenting responsibilities became much more loaded. And I was challenged on my ability to fix dinner. What? Seriously? I tried to push back, "And what about mornings and breakfast and getting the kids to school? How much of that responsibility have you had in the morning, over the last 5 years?" I was a very conscious and present dad. I was not the absent father with she was not the stay-at-home mom. We *had* been doing parenting 50/50 just as we planed.
I was not the absent father with she was not the stay-at-home mom. We *had* been doing parenting 50/50 just as we planed.
Divorce however, is not about what's fare, or what's real. Divorce is a battle. Even in the most positive divorce, with the most friendly parents, things can get messy pretty quickly when you're talking about the rest of your lives with your children. I'm guessing her maternal instinct kicked in.
The conversation about the schedule and parenting plan changed dramatically. And when things got too heated, the therapist would talk to each of us individually to reset. In one of these cooling periods, she leveled with me, "Here's what she's going to get if you guys go to court."
And it was at this very second, when my heart was shattered and broken, that I gave up. I didn't mean to. I didn't know what else to do. The toll of the two months of guarded-living had broken my fighting spirit.
Maybe I had done enough. Maybe some of the wisdom about the "mom" and the nurturing was true in our case, even if it didn't feel as lopsided as the term non-custodial parent indicated. And I was facing my divorce therapist alone. And she was looking at me and saying things like "in the best interest of the kids," and "most fathers react this way."
I was NOT most fathers.
We tore up the 50/50 schedule that I brought into the counseling session. We started again with the SPO and the non-custodial rights and responsibilities. And while I gave up a huge piece of my "dad time" that day, I've never stopped working to show up for my kids at every opportunity afforded me. That I am afforded that opportunity only 31% of the time, instead of 50% is an issue. But that was not the time to fight. Or if it was, I was not capable of another battle. And the therapist was looking at me, sharing her compassion with me, and telling me, "This is what she's going to get. Let's start here."
Today I'm certain I would try to do it differently, given the chance. And perhaps in the near future I will be given an opportunity to reset the schedule. But the damage was done, the divorce proceeded with all the typical restrictions and legalese. When I did consult a divorce attorney it was only to look over the decree her attorney had drafted. For me it was really about the parenting plan, and we had gone over that with a fine toothed comb.
The basis of that parenting plan was built on the old model of parenting. Dad = breadwinner, Mom = love and nurture. That was simply not true for us. And it is not true now. But now, my kids are in 7th and 9th grades and the time with them is much more sparse and rational. My then-wife and my fancy divorce therapist sold me the old party line about Dads and Moms in divorce. I hope that if you are in this situation you consult a lawyer who can negotiate on your behalf. If you parented 50/50 you should divorce 50/50 as well. The traditional divorce schedules and laws established when my parents were fighting it out, no longer apply for most families.
Always Love,
John McElhenney – life coach austin texas
Facebook  | Instagram | Pinterest |  @wholeparent
image: the first beach trip as a single dad
How I Can Help
I am a relationship coach and a dating coach. I coach women in small groups as well as individual 1 x 1 zoom calls. If you have questions about life coaching I am happy to talk to you. Please schedule a phone call HERE.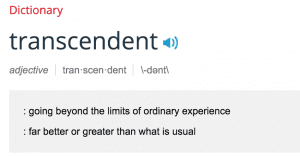 back to Positive Divorce & Co-parenting
related posts:
Here are my books on Amazon:
Available on Amazon
image: father daughter, creative commons usage