Well, it's official. My kids are both in the separation phase of growing up. My son, 16, is driving, has a girlfriend and it not responding to my texts about 75% of the time. Get used to it. It's not about you. My daughter, 14, is a true social butterfly and stays over at friend's houses every night in the summer, and on the weekends during the school year. She's better at responding to texts. And always responds to SnapChats.
The kids I once knew as "kids" are gone. The easy planning has become a stretch for me. If I don't put plans together (not my strong suit) then plans don't happen. I'm asking them for more interactive feedback these days, and I'm getting mixed results. At least we're trying. Well, I'm trying and they are trying to figure out what kind of relationship they want with their dad.
I miss the little kids. I miss the years that I've missed by being a single dad. They are much closer to the 75% parent. MUCH. And that's okay, she's done a terrific job a parenting them. And she's been solo up until a year ago. I keep thanking her for the job she's doing.
You can see it in your kids when they are thriving. They have ideas of their own. They do respond when the offers are made, and they often respond in the "Yes, I will be there on Saturday." And I'm learning, again, to be alone in a new way. The primary relationship I'm working on at the moment, given recent events, is my relationship with myself.
And to get the elephant out of the room, my kids are very aware and sensitive to my depressive episodes. I'm sure their mom has had numerous chats with them about "What's happening with your dad." That kind of makes me sad to think about, but when I'm in a DOWN I'm in no position to try to explain what's going on. When I'm doing well, like right now, I'm happy to update them with more information. But they've learned, from experience, not to fully trust my moods. Heck, even I'm not fully trusting of my own emotions.
I'm getting better at that too.
When you lose your kids to divorce and then to teenagehood, you really have to begin letting them go. It's only two years before my son will be heading out on his big adventure. What can I do with him in the next two years? How can I show up for both of them?
Those are the challenges ahead for this single dad. I'm up for it. And I'm in a good place to pick up the pieces, again. And fortunately, they are resilient. We all are. May you spend as much time as you can with your kids, and find ways to connect in real-time non-phone ways. It's a journey.
How are you keeping in tune with your kids? Let me know in the comments.
Always Love,
John McElhenney – life coach austin texas
Facebook  | Instagram | Pinterest |  @wholeparent
Get the complete single dad story with John's book: Single Dad Seeks (available in all formats)
Additional articles:
You can find all of my books on AMAZON.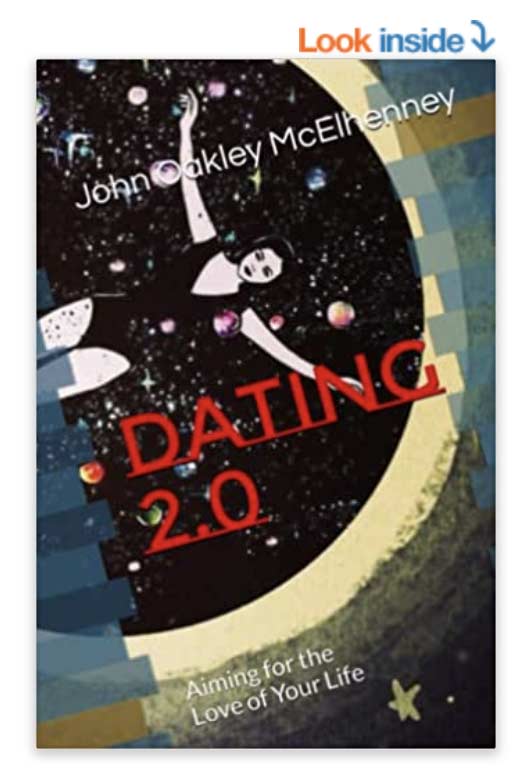 image: happy family, creative commons usage allowed