LOVE on the AIR – EPISODE 9: Michael Daniels talks about how he built FAYR – the Co-parenting app to solve many of the issues facing divorced parents. If you can agree on one thing, the kids' welfare comes first, then any tool to help parents negotiate and navigate the complex partnership after divorce is a welcomed advance. FAYR could be that tool that sets parents more at ease after divorce.
Family Advocacy is Your Responsibility

Get all the Love on the Air Episodes at PodBean – Love on the Air.
Always Love,
John McElhenney – life coach austin texas
Facebook  | Instagram | Pinterest |  @wholeparent
If you'd like to give FAYR a try: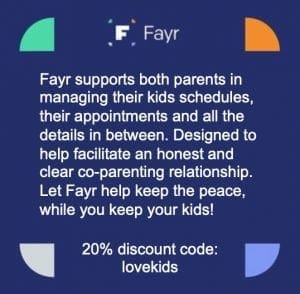 Related Posts: