Why I'm spending any time on Bumble confuses me. I'm taken. I'm not looking for a different relationship. I'm not looking for something better. I'm not… However, I don't think my situation is all that uncommon within the online dating apps. People are looking for entertainment. If they are attached they are either "shopping" for something better, YUK, or just browsing. Or writing about online dating. (sheepish grin)
What's Everyone Doing on Bumble?
I'm playing. I'm window shopping. I'm "doing research" for my dating writing. Sort of. But there's something else at play here.
Men are animals. Women are less-than-truthful. You might be better served to work on your lifestyle and fitness more than your online dating profile.
What Men Are Looking for On Bumble?
I want to swipe right on more women. I want to see women who are happy, fit, and not too excited about drinking. If I see the glow in your eyes, that happiness quotient, I'm swiping right before ever reading your profile. If you're a "let's see" I'm going to open your profile and get a little more information about you. Does she have a solid career that she loves? Is she looking to "travel," meaning spend money on vacation? What's she escaping here in our town?
I want a strong woman who leads with what she wants AND what she brings to the potential relationship. She needs to be in her power. We're mid-life, let's hope we both have our shit together. (This is often not the case, however, as you well know.) Then I want her to be direct. Tell me if we're not a match. And tell me directly if she's interested in figuring stuff out with me. Since I'm pretty driven, I need a woman who's assertive and ready to speak her mind and her desires. If her desires include me, well, then we have an opening "match."
The Two-Second Swipe
You've got seconds to make your impression in online dating. There are women who are immediate right swipes. Those features/factors are smiles, bright eyes, joy, fitness, energy. You can feel a lot in those moments when a photo slips into view.
My Bumble Criteria
RIGHT SWIPE NOW
Natural beauty (low makeup, low eyelash enhancements, or dark eyeliner)
Joy
Fit
The feeling I get the second I see her
RIGHT SWIPE WITH MORE INFO
Education
Job
Work status
Hobbies
Passions
Self-awareness
Paints a picture of their ideal relationship
LEFT SWIPE NOW
Unhappy or bored-expression in the main photo
"Who cares" photo
Too glamorous (we don't want to date a photoshopped model)
Trying a bit too hard
Dramatic photo shots to obscure a fitness problem
Age – either they are lying about it, or they have not taken care of themselves
Lots of alcohol in the photos
Aspirational vacation shots
Money rules (fancy cars, fancy aircraft, fancy vacation shots)
Trump or Republican triggers (guns, flags, ultra-patriotic symbols)

This Morning on Bumble
I was listening to some great music on my headphones this morning, a bit bored, a bit curious about the 17 "events" Bumble teased me with. I'm pretty sure I have not opened Bumble in over a month. So… Let's go have a look, I think. My "shopping" brain engaged. My "heart" not so much. As I mentioned, I'm in a relationship and not "looking," but there's no harm in window shopping right? (Hold your judgment, and add your thoughts in the comments, please.)
The music was good. The swiping was less good. The ratio of HARD LEFTS to right swipes was a bit sad. The photos that some women are putting out there as their "pitch" are depressing. The music was Coldplay, "A Message".
My song is love
My song is love unknown
And I'm on fire for you – clearly
You don't have to be alone
You don't have to be on your own
Why Are These Women Advertising On Bumble?
But the overall feeling I got from the 4-minute experience of swiping was not all that positive. There's just so much "meh" and "bleh" out there. Why are these women putting up these profiles? Is this the best they can do? Is this what they imagine will attract a partner? Don't they have a friend who can take a photo of them, rather than their sad bathroom mirror shot?
On the good side, there were a number of right swipes that looked interesting. I won't follow up with them, sorry, but I was intrigued and enthusiastic about the quality of about 20% of the LIKES Bumble was so joyfully teasing me with.
Let's get one thing straight. Bumble (Tinder, Match.com, OkCupid) is a marketing platform. And YOU are the product they are selling. So if your packaging sucks and your ingredient list sucks, you're going to attract junk food junkies who (for some reason) want what you are putting out. Yes, there are certainly a lot of "men" who are just playing the swiping game hoping to hook up for the evening. Are there just as many women who are merely messing around with all the men who come-a-courtin?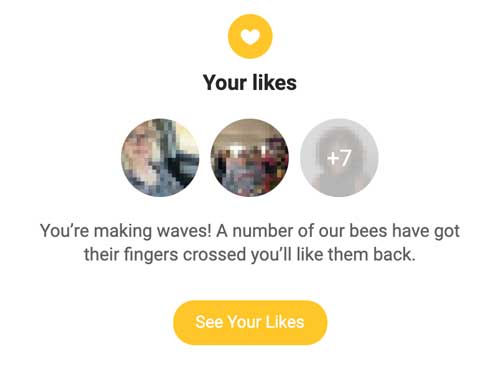 Let's Bump, Not Bumble Around
Fist bump, of course, is what I was talking about. There are rumors that Bumble and Tinder are hookup apps, it's never worked out that way for me. (Well, there was that one time… but not for this audience.) What is the point of playing on Bumble? Excitement? Teasing and flirting? Looking for something better while you're still in a relationship? (That's the worst idea I've heard.)
You're going to get what you give on Bumble. What you have to give is a lot more than a single swiped photo can convey. It might be a better idea to spend time refining your game, getting in better shape, showing up at weekend activities that YOU want to do. Perhaps the perfect partner is out there doing the same activity. (Rock climbing gym on a weekend. Running around the lake.)
What we want is to bump into people in the real world. Sure, Bumble and Tinder can spread your net much wider than your "activities" can, but it has to be exposed for what it is: window shopping. There is a very low investment when you are swiping. Chatting is fun, but unless it leads to an in-person meeting, it's just gaming the idea of online dating.
So much of what we see and read is bullshit. Online dating is the same. While I've always tried to be very upfront and honest in my profiles, I'm more of an exception. Men are animals. Women are less-than-truthful. It's hard to search through the filters and enhanced photos to find an authentic partner. Sure, they are out there. And, sure, they are using Bumble. But you might be better served to work on your lifestyle and fitness more than your online dating profile.
Namasté,
John McElhenney – life coach austin texas
Facebook  | Instagram | Pinterest |  @wholeparent
How I Can Help
I am a relationship coach and a dating coach. I coach women in small groups as well as individual 1 x 1 zoom calls. If you have questions about life coaching I am happy to talk to you. Please schedule a phone call HERE.
related posts:
references:
Here are my books on Amazon: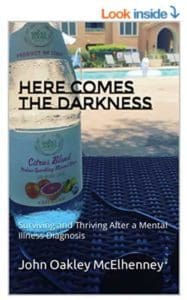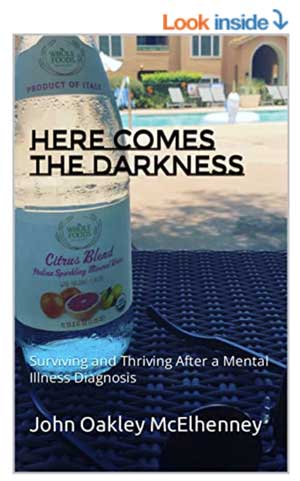 Now Available from Amazon