You won't believe just how good it can get
We'll make a lover out of you yet
— The Wallflowers
Off as in wacky. Off as in when you don't have your kids after divorce. Off as in batshit crazy. What is an OFF Parent?
Divorce sucks. And in the end, divorce may have been the most liberating and creative thing that ever happened in my life. I have certainly been transformed in many unexpected ways. And the decision of my then-wife that wrecked and the reshuffled my family life, might have been the event that set me in motion towards the next true love of my life.
But getting from married with children to divorced with children to dating with children to whatever-you-want-to-call-next with children… Well, that's the tricky part about being an off parent. I'm here to offer hope.
I've been through:
major depression
financial disaster
dickish ex-wife moves set to hurt me
complete loss of my identity and home
rebuilding and reassessing
creative rebirth
establishing relationships with my kids during *my* time
losing a best friend and partner in planning and future visions
Through all of it, things get a bit rough. Things might even get so bleak that you consider dark and harsh alternatives. Hope is hard to come by at times.
And I arrived at:
creative freedom
effortless and inspired writing about my experience
creating my own parenting style, not burdened by my ex's OCD
establishing father-son and father-daughter bonds in the time that I did have
a well-rested state of living (naps whenever I wanted, instead of a fight)
redefining *my* needs and passions
exploring and learning from what went wrong
setting sail for a new kind of relationship
finding the love of my life
I've been married twice. And I can tell you the divorce from both of those relationships was difficult. With kids, however, you never fully get divorced from your co-parent. And as I have begun to reemerge as a happy dad I have paid careful attention to who deserved my "off" time. I went through a few test relationships, learned some powerful lessons along the way, and arrived here: madly, passionately, and freely in love with a new woman, a partner unlike any I have ever imagined. Better. Stronger. More passionate. Much more compassionate.
The second love of my life took over 52 years to arrive. We had been looking for each other for 5 – 7 years. And when we connected the sparks flew, the inhibitions evaporated, and our hearts began to sing in harmony, the big "Yes" from within minutes of our first kiss.
"That was the most auspicious beginning I've ever experienced," I said to her a few days after we'd spent the first weekend together.
The exhilaration has not stopped. The continuous effort on both of our parts to find the time, find the space, and find the way to connect both in an out of the bedroom. And of course, the sex is amazing. And how could I have imagined, as my known world was collapsing, that I would be having the absolute best sex of my life at 52? And more sex than I've ever had? How could this be possible?
When you embrace the loss of your marriage, you can begin healing yourself and reestablishing your relationships with your children and yourself. As you burn through the pain and frustrations, you may find yourself stronger and more self-assured. You may find yourself unwilling to settle for half-ass. And with the compressed amount of time you have, you will value both the ON parent time and the OFF parent time.
Today I begin a new journey with my girlfriend. (That term seems so weak compared to what we have established.) Today we begin building OUR relationship WITH and AROUND my kids. The parenting plan I defined with my then-wife spelled out a 6-month waiting period before introducing the kids to a partner.
The new relationship is between her and me. My kids, as important as ever, will be building new connections with the WE, rather than just the me, Dad. She won't ever be Mom, but she can bring a new idea into their young lives.
In the next 4 years of my son's life, and the next 6 years of my daughter's life, I can show them what a healthy and happy relationship looks like. The last time they saw my then-wife and me in a respectful partnership was when they were about 5 and 7 years old. What a gift I imagine in this new, re-envisioned partnership, with the next love of my life.
The more amazing thing about finding love again is when you find the flow of energy and affirmations is easily expressed by both partners. In my marriage, I was the "emotional" partner. My then-wife was more logical and excel/task/budget based. This new connection is stronger and purer than anything I've experienced in my life. (I know this sounds like puppy love, and I'm not afraid to admit we are still in the honeymoon glow.)
Where we go from here is together and up as a newly formed family unit. The three of us now have a co-pilot. I now have a collaborative partner to reason things out, to make joint decisions, and to reflect on the demands and requests of my ex-wife. Not to mention, the most exciting partnership I've known.
Today, I have it all. I'm still rebuilding. My kids are still adjusting. Perhaps we will be readjusting our entire lives from the fracture that changed everything. Today, at this moment, I can say, "For the better." By a long shot.
Always Love,
John McElhenney – life coach austin texas
Facebook  | Instagram | Pinterest |  @wholeparent
More from The Whole Parent:
You can find all of my books on AMAZON.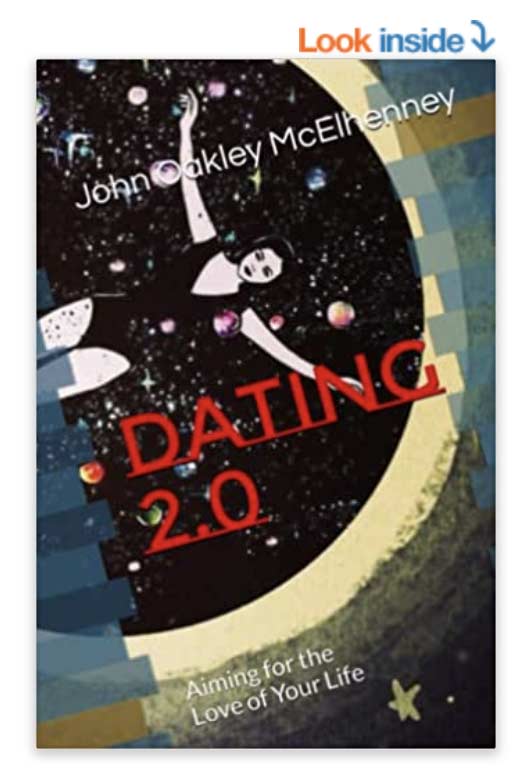 image: dance, vladimir pustovit, creative commons usage