I want my kids to be proud of me.
You cannot love someone else unless you fully love yourself. If you are thinking things like "if I lose 15 lbs," or "if I could get better clothes or a nice haircut," it's okay, but it shows a bit of self-acceptance that still needs some attention.
I remember talking to a good friend a few years ago about my weight. I was lamenting how hard it was to get motivated when I was feeling depressed and fat. How could I ever find a woman to love me. His response was swift and direct, "If she doesn't love you just the way you are, she's not worthy of you." I still think about that moment. I heard the words, and though I didn't believe them at that time, I came to understand the fundamental value in his wisdom.
I wanted to lose 15 pounds. I wanted to play more tennis so that I would be more active and attractive to a woman. I wanted to be with an active and athletic woman, so I'd better not turn into a couch slouch. I wasn't that at all, but I was overweight due to the depression of the divorce, and my poor food choices. I really didn't consider myself fat, until I saw photos or videos of myself from birthday parties or something. I didn't like how I looked. I didn't see how I could love me as I was. I needed a change.
The change that had to happen was actually in my mind. I decided to begin a fitness and health routine, program, process to discover more about me and my relationship to food and fitness. I started another blog to complete the motivation and exploration. As I wrote about myself, I began to discover issues I had yet to resolve.
Fitness has a lot to do with what you eat, not just how much you exercise.
The quantity of calories is very important, but it's not everything.
Quantity and quality of exercise are important. I could never commit to going to a gym because I hated being in the gym. I could always commit to playing tennis, but that required another person or some group I could join.
My negative self-talk was toxic. As I turned my inner-voice into a Bill-Murray-in-Stripes character, I began to lighten up about failures and resets.
Fitness and health is all about failures, forgiveness, and resetting. If you eat ice cream one night, you wake up the next day and say, "Whew, I'm glad that's over." And you jump back into the plan. Always back to the plan. Never a failure, but just a temporary setback.
Friend and family seem happy to see you changing, but they're not always as supportive as you'd like them to be. "Wow, you look great. Here have this piece of cake."
It was MY IMAGE of MYSELF that was the real issue. By "feeling fat" I didn't feel attractive. I didn't project confidence in my physical appearance. I had personality and humor in spades, but I was not happy with the way my pants fit.
My Breakthrough
While I was making progress in my fitness, as tracked on my blog, the ultimate transformation took place when I found a partner who was healthy and lived a lean and active lifestyle. Sure, I can't keep up with her, but I can draft behind her in the kitchen and on the running trail. And by being with someone who loved me as I was, I began to love me more, just as I was. Sure she'd like me to be fitter, so would I. But her love for me, like my friend said, was not based on my weight or my fitness level.
I still want to get in better shape. I want my health to be an advantage in my older days. I want my kids to look up to me, and know that they are still several years from being able to beat me on the tennis court, or sprinting across any random field we come upon. I want my kids, but mainly myself, to be proud of me.
Yep, that's the key to my fitness and healthy eating. I want to be proud of me. I want to look at myself with a shirt off and get a smile. From me. My sweetheart has been singing my praises since the day we met. She's an amazing cheerleader. And her "Are we going to run today," texts always produce a "meh" inside, but a "Hell, yes!" on the outside.
Namasté,
John McElhenney – life coach austin texas
Facebook  | Instagram | Pinterest |  @wholeparent
*originally published Aug 2015
How I Can Help
I am a relationship coach and a dating coach. I coach women and men in small groups as well as individual 1 x 1 zoom calls. If you have questions about life coaching I am happy to talk to you. Please schedule a phone call HERE.
more posts of interest:
Here are my books on Amazon: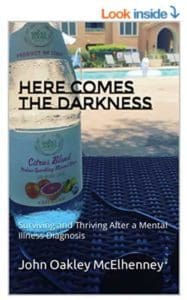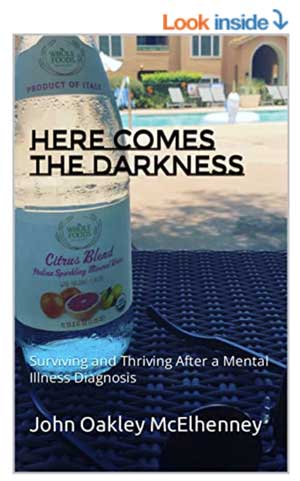 Now Available from Amazon
image: The Last Desire – Tamarama, Ian Burt, creative commons usage