Everything in your body changes when you have sex with someone. For me, when dating, having sex becomes the moment that I go exclusive with that one person and say, "This is the relationship I'm going to give a try." But these days, I am more clear than ever that sex is an intoxicant and should be treated with respect. I've certainly gotten into a few relationships due to great sex, that I might have avoided had I taken a bit more time to get physical.
The Spirituality of Sex
I believe sex is a spiritual event. A connection on a level that begins to transcend the normal walking and talking interactions of daily life. I've never been able to have casual sex. (Okay, maybe in college a couple of times.) To me sex is the beginning of a commitment. I know that my brain chemistry changes when I have sex. I get all electrified and positive. And this is just the sex part. If you multiply that effect with a touch of "love" man you are in for a serious impairment. You cannot think clearly when the sexual chemistry starts. If you go physical too early in a relationship it may cause you to overlook signs that this might not be the best relationship. You're brain and body are so focused on the sex, and getting more sex, it will blow right past the red flags warning you to take a harder look at what's going on.
There is no hard and fast rule in dating these days, about how long you "date" before you have sex. In fact, I'm sure that the swipe apps of Tender and Bumble are more setup for casual encounters, for the younger set, but I think they are heading for disaster. However, if you were to make a decision to indulge in casual safe sex for a while, I suppose you can try to keep your emotions out of the sex. I've never been able to do it. But perhaps I'm old-fashioned.
As sex leads the way to love, the pathways in your brain really begin to get hyperactive. You start thinking about long-range plans together. You start imagining yourself with this person, living together, getting married, having kids. Love is the drug that has launched a million relationships. It's also the drug that has gotten a lot of people in serious relationships with people they otherwise might pass on. If you hit the love drug too early in a relationship you might not have the opportunity to see your new partner responding to enough of the varied life experiences that happen. What is this person like under pressure? How do they respond to daily frustrations with work, money, life? Love paints over your observational senses with a rose-colored watercolor.
I'm only just back in the dating pool, but I'm setting my sights on 3 – 6 months with no sex. I want to have time to meet and play with several new partners before settling in on the one I want to have sex with. The one I want to take to the next level. That's the plan. We'll see how my resolve sticks when I meet someone who really clicks with me.
That's the thing, click, get excited but slow down. Don't blow past all the early experiences of getting to know this person. Don't skip any steps. And don't let yourself get intoxicated before you have a chance to evaluate the potential relationship in honest, sober, terms.
Take care. If you want to talk to someone about love and dating again, let me know.
Always Love,
John McElhenney – life coach austin texas
Facebook  | Instagram | Pinterest |  @wholeparent
As a certified life coach, I've been helping men and women find fulfilling relationships. If you'd like to chat for 30-minutes about your post-divorce challenges, I always give the first 30-session away for free. LEARN ABOUT COACHING WITH JOHN. There are no obligations to continue. But I get excited every time I talk to someone new. I can offer new perspectives and experiences from my post-divorce journey. Most of all, I can offer hope.
image: sex is on fire, creative commons usage
Get info on relationship coaching with John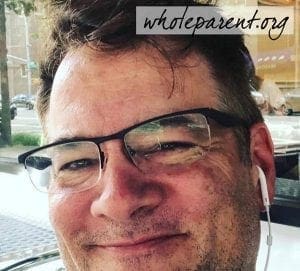 First 30-minute call is free