Here's an interesting concept. What if I keep failing in my long-term relationship quest because I don't love myself enough? Hear me out.
When I Don't Feel Loveable
Let me start out by saying, I've had a love-hate relationship with my body, my weight, my age, my everything… I think that's probably a true statement for most of us. When I'm on-top-of-the-world I don't worry too much about my appearance. I claim my own worthiness and my own beauty. But when I'm in a funk, it's a lot harder to think my love handles aren't the reason I've found the perfect partner.
Of course, it's not my love handles… BUT… I kid you not, sometimes I don't know or believe this. I remember a good friend telling me, "You're the catch!" after a particularly hard breakup, several years ago. Wait… I'm the catch?
This line of thought has led me to question everything I know about being loveable. Including my own weight, gray hair, and everything else. We all want to feel loveable. We want to feel cute. And in our primary relationship, we want to feel desired and adored. I remember the first relationship after my divorce (SEE: SDS) was with a wonderful woman who had no problem telling me how adorable I was. She easily expressed desire and affection. I was a bit overwhelmed at first. I had not felt so appreciated in my nearly 8 years of marriage.
I Love All of You
I've been trying to get a handle on my own self-appreciation. I'm exploring this statement.
Maybe the love you seek is for yourself.
As I enter the next period of my alone-life, I believe this statement to be true. I need to love myself like I love my children. I need to love myself enough to reject misbehavior and unhealthy attachments when they occur. If I loved myself enough, I would've never let that egregious behavior continue.
As I explore my own loveability, I'm noticing my own perceptions of beauty and adoration. In the new movie The Midnight Sky, George Clooney is seen as an old and beaten down man who's dying of some unnamed cancer-like disease. He's got a long beard, shortly cropped grey hair, and he looks unwell. AND, I noticed something about my reaction to his appearance. "Wow, that's what Clooney is going to look like when he's old."
Oh, wait, he is old. I am old. We are old. And guess what? I loved George just as much as I did when he was in Burn After Reading.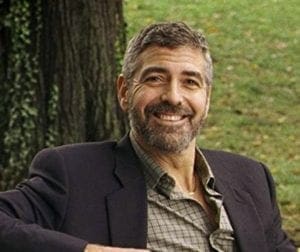 The old Clooney is still the same Clooney I've loved for years. He's loveable in all his forms. This was an awakening for me. To see the old Clooney and realize he's just as loveable as ever. He was a bit broken, a bit haggard, and I loved and rooted for him.
I'm In Love with the Total of You
Another example that comes to mind, is about the women I know the most about. My then-wife when we met was a fit 110 lbs. She was as athletic and toned as she was beautiful. As she gave birth to our two children her weight obviously raised along with the growing child inside. I loved her voluptuous body even more. I loved all of her. I was in love with the total of her, and not the skinny version or the pregnant version, I was into the total of her. I loved her beyond her looks, beyond her joyous smile, beyond her complaining and frustrated mom self. I loved my wife with everything I had. I was committed. And her shape and hair color had nothing to do with it.
But this same love does not extend to me. Or at least, it's not a natural ability of mine to love the total of me. I don't. I'm unhappy with my ageist gray hair. (I'm willing to consider the term gray fox for others, not for me.) I'm unhappy with my Covid-ten. I'm unhappy that I'm alone again. But, at this very moment, I am not unhappy overall.
What I'm trying to understand, or GROK, internally, is that LOVE sees beyond our growing older, beyond our fitness, beyond our youthful vigor. When I watched Clooney on the screen as a broken older man, I saw myself. (I'm not as handsome or charming, of course, but we're the same age.) I saw how I could love George in this diminished state. Could I also, then, love myself in a diminished (depressed) or expanded (overweight) state?
Becoming Aware of Our Blindspots
As I am less willing to accept and love myself, I am also compromising in my boundaries when I am in a relationship. I am learning, but it's an ongoing process. When someone crosses a boundary we're supposed to speak up. When relationships are involved it gets a bit more complicated. Boundaries become permeable. Flexibility is a nice word, but if we're so flexible that we're not standing up for ourselves, well, you can see the problem with that.
One of my blindspots in relationships is being so flexible and optimistic about the potential of the partnership, that I begin to forgive and gloss over behaviors that are 100% not acceptable. When I fall in love, I start to lose my sense of self-worth a bit. I begin to flex and adapt with the goal of creating the perfect, sustainable, relationship.
Seeking the Next Healthy Relationship
Guess what? You can't create it. The other person has to meet you at the center point and join with you 100%. The other person has to join in the partnership in a way that puts the WE above the "my way of the highway." When your primary partnership is a nice-to-have rather than a core priority, things begin to get out of whack.
Here's my new approach. I will seek a partnership with a person who is 100% available and enthusiastic about building a relationship with me. I won't settle for being marginal. I won't settle for poor boundaries and poor relationship skills. By this point in our lives, we should have a bunch of our own issues ironed out. If we're committed to a long-term partnership, we understand how much effort and evolution it takes to wrap our dreams and ambitions around another person.
And the next healthy relationship can be with a woman of any age and any size. It's my own bullshit that keeps me seeking semi-available women. It's my own arrogance that causes me to believe I can be with a damaged woman and help her recover from her past hurts. IT IS NOT YOUR PARTNER'S RESPONSIBILITY TO HEAL YOU.
Heal Yourself, Love Yourself
Part of my gateway to healing my past hurts has to do with loving myself in a new way. Giving myself the same grace I bestow on the wonderful George Clooney, the silver fox. My new totem animal. Funny. Gray. And GC all the way through and through.
I am me. I am all I am going to have before and after any relationship. I WANT a relationship. I WANT to share my joys and sorrows with one other person. And I'd like to do it for the rest of my life. That's my ideal partnership. When the commitment is insecure all kinds of compromises and transgressions can occur on either side.
Let's go for 100% this time. Let's evaluate each potential partnership in terms of emotional maturity and availability. Let's do better each time we start a relationship of loving ourselves in a way that says, "I'm the catch." I'm here 100% with you. And I'm 100% into you and only you. AND… If you keep exhibiting poor judgment and poor boundaries with me or others, I'm going to ask for changes. It is up to me to ask for what I need. And if you can't flex with me, well, that's information I like to have sooner rather than later.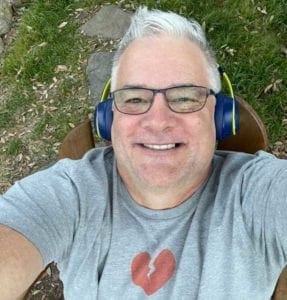 100% or go home alone. I'm reaching upwards. Aspirational. It's the only way to be.
Always Love,
John McElhenney – life coach austin texas
Facebook  | Instagram | Pinterest |  @wholeparent
Little signs all around, a tweet that appeared just after I posted this article.

How I Can Help
I am a relationship coach and a dating coach. I coach women in small groups as well as individual 1 x 1 zoom calls. If you have questions about life coaching I am happy to talk to you. Please schedule a phone call HERE.
References:
More articles from The Whole Parent:
Here are my books on Amazon:
Available on Amazon