The book is finally available on Amazon.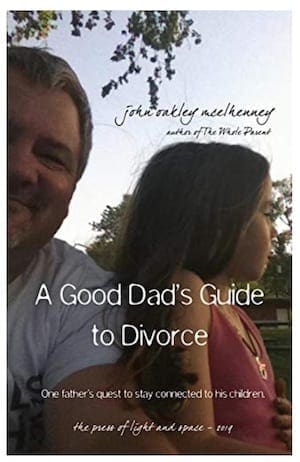 After nine years of being a single dad, I am happy to announce the hopeful book I've been planning has been launched. Here are the main sections of this book.
This is my story, from the joy and spiritual awakening of becoming a sad dad at the moment I became a divorced dad. My journey was not easy. I stumbled, I fell, and I wrestled my way back from a dark depressive episode and into a whole parent. Being a father is one of my most sacred and privileged roles in life. I understood this responsibility from the moment I met my son. I have fought to remain in my kids' lives as a connected and supportive father. It has not been an easy path.
My purpose is to give hope to families heading into a divorce. My story is not perfect. My recovery from the divorce is still ongoing. If you are a reader of this blog, I would love to make a PDF version of this book available to you in exchange for a review on Amazon. Let me know if you are interested in my offer.
READ IT HERE: A Good Dad's Guide to Divorce: One father's quest to remain connected to his kids – John McElhenney
Always Love,
John McElhenney – life coach austin texas
Facebook  | Instagram | Pinterest |  @wholeparent
As a certified life coach, I've been helping men and women find fulfilling life after divorce. If you'd like to chat for 30-minutes about your dating/relationship challenges, I always give the first 30-session away for free. LEARN ABOUT COACHING WITH JOHN. There are no obligations to continue. But I get excited every time I talk to someone new. I can offer new perspectives and experiences from my post-divorce journey. Most of all, I can offer hope.
More articles from The Whole Parent: