Does a creative person need to be with another creative person?
I remember talking to a friend, a week before I broke up with my last girlfriend, "I'm just so lucky to be in this loving relationship right now. I don't know what I'd do if I had to face this alone."
And, I'm alone.
Then with my past fiancé, as we were wrapping it up, I said, "We're just two people who really don't want to be alone. But being together isn't working out."
And, alone.
Turns out, if you're single, all of your previous relationships have failed. And so, we are alone again. Perhaps, there are a few things we need to relearn, upon becoming single again:
You can eat what you want when you want (you don't have to ask where they'd like to go)
You can nap whenever you like
You can leave the laundry on top of the dryer as long as you like
The entertainment for the evening is you
The alone time allotment will shrink as your enthusiasms and hobbies increase
Sleeping in is more fun with someone else
Sex with yourself is a ______ (I'm going to let you fill in that blank for yourself)
Seeking someone to date is more like Legend of Zelda than an eHarmony commercial
You, and only you, are responsible for your success in life
That last one is universal if you are in a relationship or not. However, as a single person, your motivation and competition are 100% up to you. You have all the time you need. What are you going to do, watch Netflix or work on your book? Sometimes, when you are in a relationship, and you're a creative person, having that "what are we doing tonight" discussion was an obligation. And not necessarily a good one. Creatives need time alone to create. People in a relationship with creatives, who are not creatives themselves, need to find other stuff to do to entertain themselves. (drink, read, watch Netflix alone, go out with friends)
There is no question when I'm in a creative period, I'm counting on having some evenings where I'm not into "entertainment." My mind and my project are entertaining me, and actually, I'm a bit distracted anyway, you'll like me better after I've solved this problem in the studio.
So, does a creative person need to be with another creative person?
That's an interesting question. When I was courting my wife, we were both "into our studios." Saturday and Sunday would consist of breakfast together and a kiss and "let's touch base around 5 to talk about dinner." If either of us was "on fire" we'd gladly continue on alone and let the creative fires burn brightly. And we'd be happy for the other person in the process.
In my last two relationships, my creative time was often a struggle for my partner. Yes, but you like the musician and writer part of me, right? They wanted the "creative time" to happen outside of entertainment time. And that's a problem.
In a relationship, we need to not be dependent on our partners for 100% of our entertainment. With an artist, this scenario becomes the hobble that begins both people down the path of resentment. The creative person resents the non-creative person for wanting so much of their time. The non-creative sees all "studio time" as time away from them, and thus, they are not the most important thing in the creative's life. It's an impasse. And it often ends in a breakup.
In the case of my marriage, my then-wife transitioned out of her art studio and into her mom-role when she had our first child. She became even more mom-focused with the birth of our second child. And before long, as hard as I would try to be a good a responsible husband, with chores and money and time, the resentment began to enter our marriage too. As I was still staying up late at night to get some creative time in, she was trying to catch up on her sleep. I was aflame with creative inspiration and tiredness was not going to keep me from it. She was exhausted, as only a mother can be, and needed time to reset all of her physical, emotional, and spiritual clocks.
"Hello, I'm a creative. Are you?"
At some point along the journey, my music became a problem for her. What she fell in love with, when we met, "me as a singer-songwriter," is what started to piss her off more and more. It wasn't like I was not contributing on all fronts in the relationship. It was more like my continued enthusiasm for creativity pointed our her own loss of creative drive. She stopped painting and started complaining that I was spending too much time in my studio writing songs and stories.
So I'm alone. Again. And you know what? Things are fine here, alone. Yes, I missed having a close girlfriend as my brother died. Yes, I would still love to have a partner in my life. But, the disturbances of an incomplete partner in my life, was not worth the comfort that relationship provided. I know more now. I'm learning again about the things that are critical to me, even when I'm alone. Especially when I'm alone. And I won't compromise those parts of myself to "entertain" another partner.
Perhaps creatives need to be with other creatives. Sure, that can present some problems with competitiveness or scheduling. But those problems might be easier to deal with when the other person has time-alone-to-create needs as well.
If I am happy alone, creating and aspiring with all the time available to me. Perhaps, I need to look for another creative person, who has similar creative impulses. I can support another artist in all her endeavors. I can celebrate the times when she wants to stay later in her studio rather than come home to be with me. Canceling plans because a creative project is ON FIRE is one of the highlights of life as a creative person. Perhaps, it takes a creative to love a creative.
Namasté,
John McElhenney – life coach austin texas
Facebook  | Instagram | Pinterest |  @wholeparent
You can find all of my books on AMAZON.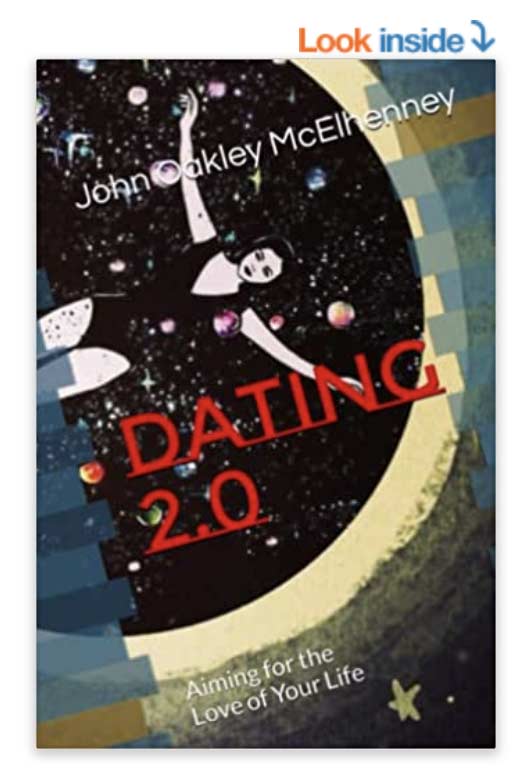 Image: Joan Mitchell in her studio, creative commons usage