According to Facebook and Google Analytics my readership is somewhere between 91%  women (facebook)

and 75% women (GA)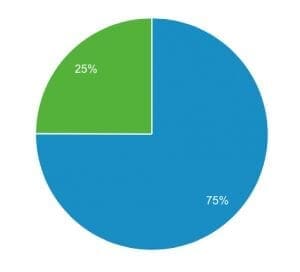 And this data presents me with some interesting questions as I am moving forward with my plans to grow and continue writing about dating, single parenting, and divorce. What I'm hoping to discover is a bit more about you, women, who are reading. I have some ideas about why I think you're following my journey. And I have some numbers that indicate what your favorite topics are, but I don't have any primary research, or reader feedback to assist me with my strategy and writing plans moving forward.
Here are a few things I know. In the last year the top three trending posts are about single dads and dating preferences.

So from this information I completed my first book recently, please feel free to check it out on Amazon, or even buy it. (grin)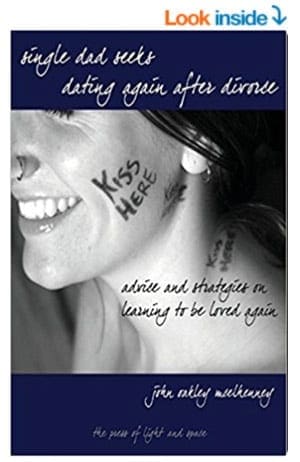 And I've tried to replicate the success of that first post, but it's never worked out. I'm happy that my What a Single Dad Wants in His *Next* Relationship post has continue to be shared and read far and wide, even when I'm not actively promoting or writing on the blog. This is awesome and flattering. Thank you.
But this post, and this book, do not make up the whole of what I've been writing about or working on in my life here on The Whole Parent. And while I will continue to date and write about dating, it's also important to me that I continue to evolve and grow as a writer, dad, single parent.
The first book I wrote, and have not yet found a publisher for is called The Positive Divorce. How do you take the worst situation and turn it around for good? The agents asked, "Why would we want advice from this guy? He's just a blogger. He has no credentials." Hmm. This concerned me, but I moved on and wrote the dating book as my first topic. Strike where the audience was hottest.
I've also been writing a lot about the depression that comes along with divorce and the loss of your kids. I imagine this is a hardship that visits both moms and dads equally. And while I'm not qualified in any way as a therapist, I do think there is value in sharing my story, my recovery, and recovery attempts, as hopeful mile markers for any other readers who suffer from depression. And this book is also in the works. So those seem to be the three main topics on this blog.
Dating
Single Parenting/Divorce Recovery
Depression
I'm wondering, if I asked my audience what they were most interested in learning or hearing about from me, would I get a response? Should I do a survey? Would my readers comment on the blog and let me know what they were thinking, liking, disliking about my writing?
That's the point of this post. Dear readers, mostly women, what else can I tell you? What conversation should we have next? Would you be interested in joining a private community where we could all chat? Is there some topic I haven't covered?
All I can do is ask and make it easy for you to answer if you're so inclined. That's the idea.
Please respond in the comments or take this 3 question survey to give me feedback on The Whole Parent and the future direction of my work. Thank you.
Survey Link: http://bit.ly/wholeparent
Always Love,
John McElhenney
@wholeparent