IMAGE ABOVE from my OK CUPID chat dashboard: All those women who either got away, found a partner or were bumped off the site for being scam artists.
In business, we want to expand our opportunities and minimize our risks. Today's online dating world is a bit like that. It takes very little effort to put up a profile. And then you just sit back, browse, chat, and viola, a new relationship. Right? Okay, so maybe that's not how it works.
Can We Expand Our Search Parameters
I've been playing with Bumble and OK Cupid again. I'm not really in pursuit, but I'm at least back in the game. Well, let me be clear… I'm not looking for a relationship at the moment. I'm working on my next book on dating… Okay, that's sort of the story, for now.
What I've noticed across the board, there are women who put a lot of time and energy in their profiles. And there's a huge percentage of people just throwing stuff up on Facebook Dating and Match.com who are IN NO WAY looking to entice a partner? I'm not sure what these women are doing? If you put a frowning and frumpy picture up, are you hoping prince charming is going to see through your apathy? Or is online dating more of a habit, more like a game? Well, I'm finding that it's a bit of both.
So, as I browse Bumble or Tinder my opportunities are ZERO. None. Not one potential partner on either platform. No one to have a chat with. No one to get revved up about. Nada. And the apps keep telling me they're going to expand my search parameters to give me more options. Um, nope. I'm not interested in a partner from San Antonio. I just want… Well, wait a minute.

Online Is Not Where We're Going to Meet Our Next Partner
In the 11 years since I've been divorced, I've been in pursuit of a long-term relationship. Nothing else will do. I"m not interested in "dating" someone if there's no there there. If I don't see long-term potential, I'm not going to spend time getting to know you. I don't want to play around with dating. I've never been a casual sex fan. So, I guess, I'm pretty serious. In my first book about dating, Single Dad Seeks, it took a couple of adventures into the dating vs relationship vortex before I arrived at my statement.
"If it's not a long-term potential, it's not for me."
And if we take that as a mission, as I do, then it becomes clearer and clearer to me, that online dating is not where it's at. Here's why.
online dating is more like Facebook than real life (profiles are bullshit, 80% of the time)
all of the good ones are overwhelmed with opportunities (and thus, won't respond)
if they were really good, they wouldn't ever need online dating
while the pictures and words are nice, you can't really get a feeling for someone without spending a bit of time with them (covid has certainly slowed this aspect of dating down)
people list things they like to do, but they have no conviction about them (I want to see that you are passionate about something)
descriptions like "love to travel, discover new happy hour spots, and romantic walks on the beach" are empty, there's no connection with those things
people often don't describe what they actually do, they describe what they would like to do
I remember a few years back, connecting with a woman via Match.com and we started chatting about music, one of my favorite topics. She had "loves to go see live music" as a key feature of her profile. When I asked her what shows she'd been to in the last six months she didn't have an answer. (This was texting, pre-covid) So, in reality, she "would love to go see live music" but she doesn't go to see much live music. Maybe she's hoping her next date will take her to see some good music. I don't know. But it felt like her statement was bullshit when she couldn't name ONE SHOW she'd seen in the last year that blew her away.
So What Do You Want To Do With Your Partner?
What we don't see in online dating profiles is the true essence of a person's daily life. Do they have time to go see live music? Are they so overwhelmed or over-committed at work or with kids that they don't really have time for anything browsing online dating. It takes a bit of effort to go out on a "hello date." And I'm not here to blame the woman above for not making time to go see live music on her own, but "live music" is not really a big part of her current life.
So what does this "live music" woman like to do with her available time?
My theory of dating with intention is this: if you want to find a partner, you're going to have to go out in the real world and find them. And you're most likely to find them doing the thing you want to do with them. Let's say you love snow skiing. And you'd like to find a partner who skis. Guess what? Putting "loves to snow ski" on your dating profile is probably not going to take you very far. It sounds a bit too much like "loves to travel." Yeah, but do you travel? Yeah, but do you go skiing? When was your last ski trip?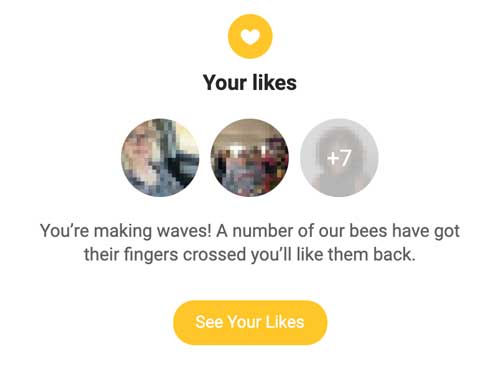 Let's Meet Out There, Okay?
If you love to ski and you're interested in finding a partner who skis, guess where you need to be? On the slopes, not on Bumble. And if you're really a skier, you're going to be skiing even if you're single. So let's go out in the world, do what we really love doing, demonstrate our life force and our passion for whatever it is, and meet someone else who's out there doing their own thing too.
You've got to do your own thing, even when you're single. Sitting around browsing dating profiles, will not get you any closer to Heavenly in Utah with a potential ski buddy. You've got to get out there. You've got to put yourself out there. You've got to live your best life, SINGLE. And then run alongside a like-minded partner who enjoys the same activity and see how the relationship develops.
I'm not having any luck with my online dating profiles at the moment, perhaps because I am just trolling. I'm not actively pursuing a partner at the moment. I'm playing the online dating game a bit. Heck, maybe I should do the co-location thing and start swiping women in NYC. I'm out of women in my area code.
No.
I'm going to play the online dating game for a limited amount of time. I know it's a distraction. Browsing profiles online is NOT DATING. Get out there. Get into your best life and look for others around you doing the same thing. If a conversation comes up with a person of interest on Bumble or Match.com, great, but I'm not counting on the dating apps and sites to do anything for my love life. Let's get out and do what we love. I'll meet you there.
Namasté,
John McElhenney – life coach austin texas
Facebook  | Instagram | Pinterest |  @wholeparent
Note: this post was originally written in 2014.
How I Can Help
I am a relationship coach and a dating coach. I coach women in small groups as well as individual 1 x 1 zoom calls. If you have questions about life coaching I am happy to talk to you. Please schedule a phone call HERE.
The Dating a Divorced Dad series continues:
New Dating Strategy:
Here are my books on Amazon:
Available on Amazon