Mindfulness is not hard to understand.
Understanding mindfulness is not mindfulness.
Practicing mindfulness in your daily life is a process, a habit, that once you embrace and understand can make significant improvements in your quality of life and even your health.
Affirmations Change Your Thoughts
Even for a moment, changing your thoughts to positive energy is a healing practice. That's one of the reasons affirmations are always mentioned in mental health and recovery. As we focus on the good in our lives, we give thanks for things that are going right in our lives, people in our lives who love us, our brains are lit up with some of that positive energy. And if you extend your affirmation practice into the routine of your day, you can inject happy moments, happy vibes, happy chemicals, into your stressed brain any time you start getting overwhelmed. Stop and affirm.
When I was going through a particularly hard time, a close friend suggested I write my 5 affirmations each morning and text him a photo of my notes. Initially, this felt supportive and connective: simply another person out there that cares about my well-being. As time went on, the practice became part of my daily routine, long after I had pulled up out of the darkness. Affirmations in the morning is still a regular part of my recovery.
We all have moods and recurrent thoughts that we struggle with. Some of us more than others, yes. Everyone, however, can benefit from simple mindfulness practices. When you write, speak, or read positive affirmations about yourself, even if you don't fully believe them, your brain and soul pick up on the message. Even if it feels dumb and ineffective at first, my request is that you continue writing daily affirmations for several weeks before making a decision.
Here's the fact: there is no quick fix for sadness, loneliness, and depression. Meds can help. Exercise can help. Affirmations can help. Let's align around all the things that can help, and do ALL OF THEM. Why not? What do you have to lose? 5-minutes a day? Go for it. Put some happy thoughts and prayers in your mind and your mouth for a few minutes each day. Then, move on with the rest of your program.
This post-it note spent a lot of time on my computer monitor while I was struggling. I was reminding myself to be loving toward myself.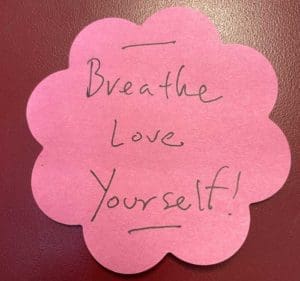 On I go to the next right action of my day.
Namasté,
John McElhenney – life coach austin texas
Facebook  | Instagram |  @wholeparent
Table of Contents
affirmations – changing your thoughts by prayer and repetition
energy = mood – lessons in self-awareness and consumption
defining your scale – 1 (depression) to 10 (manic)
self-compassion – go easy on yourself during the hard times
self-soothing – how you nurture and lift yourself back up
listening with intention – give your attention to someone else's pain
up and out – interrupting sadness and loneliness
defining a path – where do you want to go in your life
refining your goals – along the journey it is important to reset
full-stop reset – when everything feels out of balance
resting in hope – hope is the key to unlocking energy and recovery
How I Can Help
I am a relationship coach and a dating coach. I coach women in small groups as well as individual 1 x 1 zoom calls. If you have questions about life coaching I am happy to talk to you. Please schedule a phone call HERE.
related posts:
Here are my books on Amazon: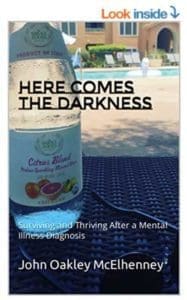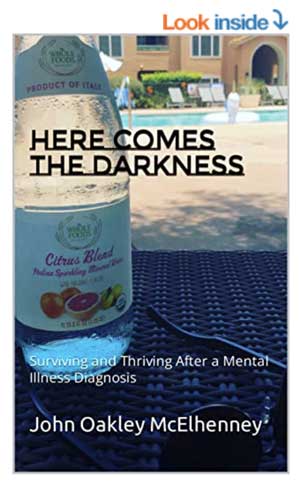 Now Available from Amazon