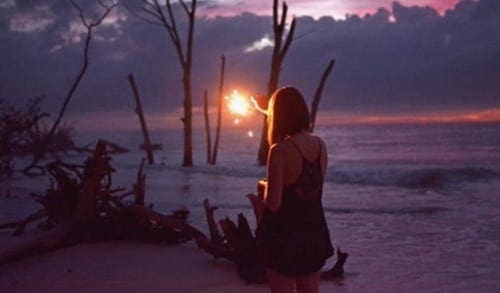 Coaching client and reader testimonials. Let's talk. The initial 30-minute call is free.
John met with me and my husband several times on Zoom. He gave us "the container" method of holding difficult conversations. This was EXACTLY what we needed. His coaching was spot on. We haven't used the 4th session yet because we're so happy. It's been 3 months. Glad to know John's in our corner should we need another adjustment. Thank you, John. – Elizabeth & Jason, Summer 2022
♥ ♥ ♥ ♥
John, last week was a breakthrough session. Thank you so much for unlocking some of my own inner power and enthusiasm. You've put me back on track. I can't wait to see you again, but for the moment, I feel graduated. #blessings – jason s.
♥ ♥ ♥ ♥
"Hey John, I've been extremely stressed about moving forward and just with this talk I can already feel my confidence coming back. Thank you. I can't wait to meet next week."
♥ ♥ ♥ ♥
Having you as a wingman as I work on this relationship with a single father, has been so powerful. Your understanding of our issues and concrete ideas about how to move us closer to a healthy relationship have made all the difference in the world. It's getting better and I look forward to our calls with excitement as I check in with you about my progress. – sarah j.
♥ ♥ ♥ ♥
All I can say is,"Thank you so much." I am struggling and so sad about our divorce and your blog has been so helpful. – phoebe smith
♥ ♥ ♥ ♥
The initial 30-minute call is free: Schedule your first call.
Thank you for your heartfelt articles and musings about the ever changing dynamic in long-term coupledom/marriage, yours in particular. This is definitely a common struggle for many, and who's to know the solution, but there is. Have faith, my friend. – tanya chan
♥ ♥ ♥ ♥
Thank you for this post. I'm just entering year 3 and your timeline is bang on. So happy to hear that from the pits of divorce depression can come such Joy and happiness. Every divorced person needs to read this! Much love, – carol madden
♥ ♥ ♥ ♥
Wow! An incredibly insightful article on an issue very close to my heart. I was that woman, married to an older man 22 years my senior. He was still in search of what you are already understanding and it is so refreshing to see the male's point of view on this and feel hopeful that many men out there are on a path of enlightenment like this. Thanks for an awesome article. – debbie smith
♥ ♥ ♥ ♥
Reading this gives me some hope. Its been 6 months six I moved out of the family home and 5 months since the court finalized the decree after a 25-year marriage. I'm still struggling emotionally and financially, and am still not comfortable with being alone. Like you, I only have my 12-year-old daughter every other weekend and I feel like I'm missing out on so much. I don't see much of my 17-year-old son these days either. I cherish those weekends with her! Thank you for sharing your experiences. – jim keiffer
♥ ♥ ♥ ♥
John….. I'm so moved by this. I'm overwhelmed as I sit here reading it, with my family around me. I'm speechless. But grateful that you shared this. I have my own story, similar to yours. And now I'm vigilant. Thank you, John. These words seem flimsy compared to yours. But I don't know what else to say. – michael carpenter
♥ ♥ ♥ ♥
When you're in the constant darkness of guilt, doubt, fear for your children and sadness for the loss of your family dream, you look for little beacons of light to pick you up and keep you going for one more day. This post is one of those beacons. Thanks! — donna
♥ ♥ ♥ ♥
I just finished reading your article on "Love is a choice not a feeling". It made me feel good that someone else could relate to what I went through in my marriage of 20 years, with 4 children by the same man. – dee miller