Welcome to The Whole Parent.
We're building a new community and we'd like to you be a part of it. In the coming months, we are going to launch a private community for people like you, who want to meet, heal, discuss, and gather with like-minded people on similar personal journeys. If you and a father or mother, if you are divorced and trying to pick up the pieces, or if you are a single-parent who's looking to understand how to go about seeking a new relationship, our TRIBES community will serve you.
Today we are collecting email addresses so we can notify you when the community gates are open. By opting-in now, you will be granted 3 free months of membership and a 50% discounted rate for the first year. We want to you help us build a safe place to share, learn, and meet others.
JOIN OUR TRIBES COMMUNITY
(email signup – mailchimp unsubscribe)
Some of our tribes include: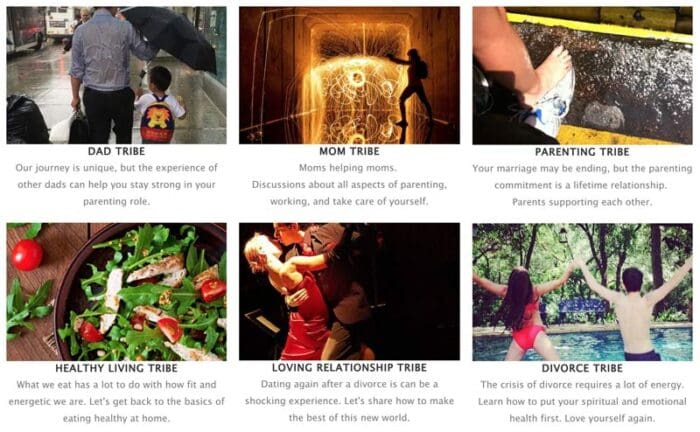 Please let us know if you're interested in becoming a community moderator for one of our tribes, where you can help foster and encourage the conversations among our members. Ask about becoming a MODERATOR of a Tribe.