"There are 250 million people here, who list themselves as single, so clearly there's something to do here." Mark Zuckerberg talking at F8, the Facebook developer conference, about turning on a dating feature on Facebook.
Here's what we know so far about Facebook's dating features announced yesterday, May 1, 2018, at Facebook's F8 developer conference..
Facebook will add a new Dating Home section of your profile.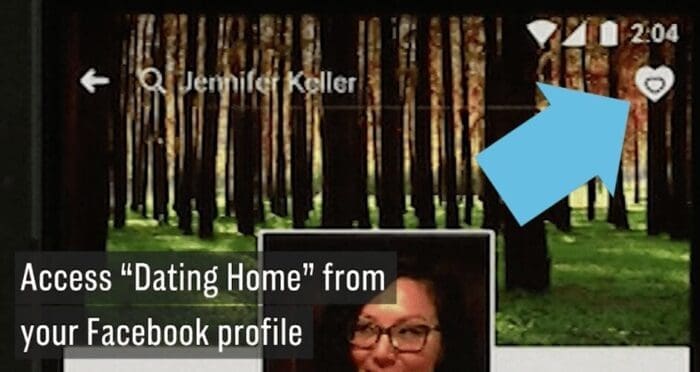 Where you will set up a dating profile, just like you would on Match or OK Cupid.
And with a sigh of relief we learn, this "dating" profile will not be visible to your friends.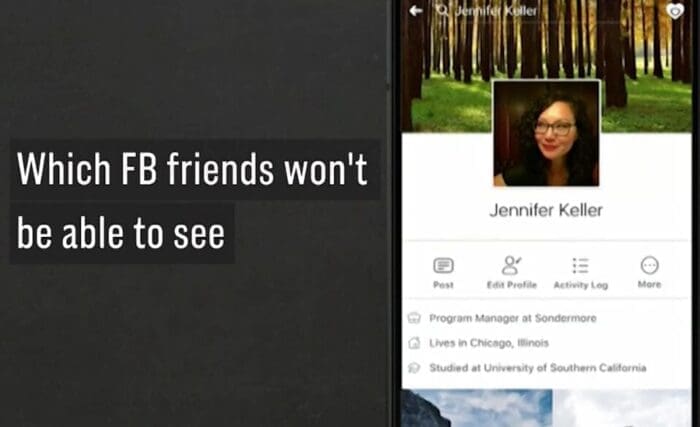 Then, Facebook believes, your connections will be found by browsing events and groups nearby and seeing who else is going.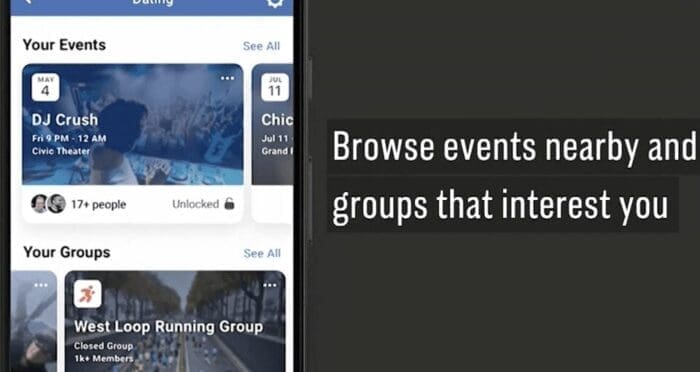 Then you unlock the event. (At this point Facebook may choose to bill you for unlocking. They did not specify how they were going to monetize the dating features. But be assured they will. There is a ton of money being spent by people trying to find other people to love.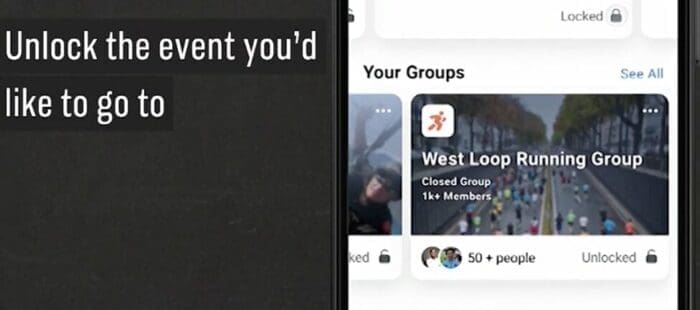 Then you can access the dating profiles of others who are going to the event?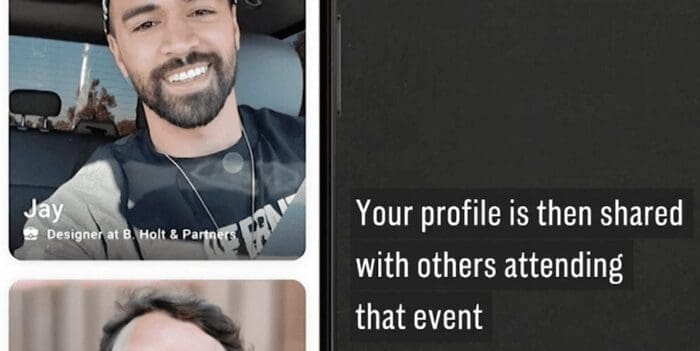 It is unclear if these are "dating" events or just an event on Facebook. Does the "dating feature" become a back channel of communication for those attending the events? Today, with Facebook non-dating version, you can see who's at events and start a conversation with them as well. I guess the special sauce Facebook Dating is bringing to the equation, is you can see and communicate directly with people who are also in "dating mode."
BIG FLAW #1: Once you see a "dating" profile, it's going to be pretty easy to research their real Facebook profile. How will Facebook enforce the firewall?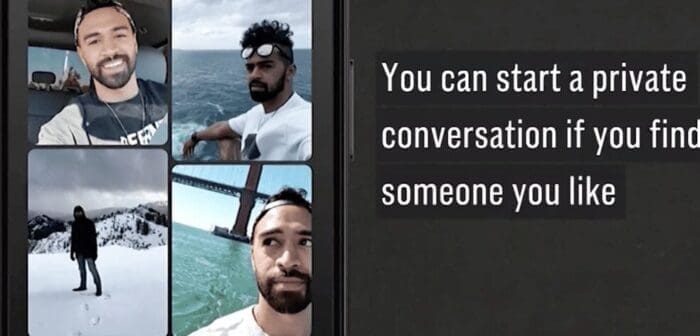 Once you've connected via Facebook's dating channel it is unclear what real advantage this process has over using Facebook normally. Oh, and BTW, Facebook is a dating app already. If you didn't know this, you haven't been reaching out to attractive friends. It works just fine without this new (PAID?) dating feature.
And Facebook seems to think that limiting the initial conversation to text is going to get us some sense of safety. SRSLY? This from a company that routinely reads our private messages (Yes, they read your Messenger messages.) and uses that information to market and sell you products. Oh, and they sell that information about you to other vendors and companies who would like to market to you too. So are you ready to have Facebook data-mining your intimate conversations? I'm pretty sure I'm not.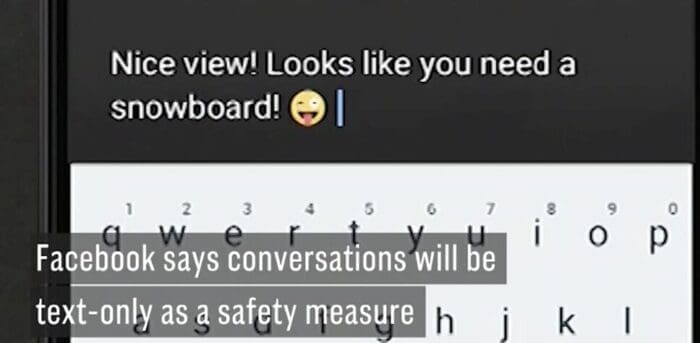 BIG FLAW #2: Text only messaging. Good – appears safer. No dick picks, thank you very much. But is it more secure when Facebook reads, digests and resells all of your private data, including these "dating" messages? Is that a warm fuzzy or a wholy crap? And are text messages any harder to screenshot and share outside of Facebook? Um, no.
There you have it. Mark Zuckerberg and company see the billions of dollars people are spending on Tender, Bumble, OK Cupid, Match, and eHarmony, and they want a piece of the action on getting you action. And they've got a few advantages over all the other sites and apps.
What we know about Facebook's new dating program:
They already have the huge pool of single people
They know more about you and your preferences than you do, thus they believe they can match you up more efficiently
People are already using Facebook
The chat/message feature in Facebook works just like you think it should, so to add a DATING layer to this process is a no-brainer.
A few things we don't know about Facebook's new dating program:
What is it going to cost to use Facebook Dating?
How will the privacy thing really work? Once you find them on Facebook it won't be hard to find the real profile?
Is event-based dating the wave of the future, the special magic that will give Facebook an advantage against the huge installed base of apps and sites for dating?
Will people really trust Facebook with anything personal again? After all their privacy leaks and issues, are you going to trust Facebook with your racy texts and sexy snaps?
The jury is out on Facebook's entry into the online dating market. But the market for online dating apps and companies took a big hit on the day of the announcement. Has the 300-pound gorilla entered the competition for your online dating dollars?
And on the news, shares of Match.com and other major dating sites tanked on the stock market.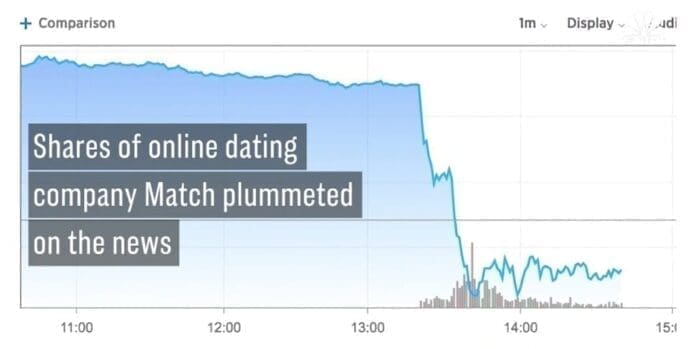 Let's see where this goes. There was no announcement on the timing of Facebook Dating's release. There's not even a name or brand for the service yet. But you can be assured that there is a market, and Facebook has a huge audience. Do you trust Facebook? That's the bigger question for all of us single people to answer.
Always Love,
John McElhenney
@wholeparent
back to Dating Again After Divorce
More from The Whole Parent:
Resources: