Are we scared to love at our highest capacity? Do past hurts keep us a bit reserved in our affections for another person? Even in our family of origin, did we learn that loving someone with all our hearts and minds was actually unsafe?
I cannot imagine things moving any quicker or with more clarity.
I know. I feel it. We express our intentions together often. And she keeps showing me in actions that she's here for the real thing. We're both ready for "what's next." But what keeps me from falling, completely, in love? Or am I already there and just hedging my bets with doubt and hesitation? I'm asking these questions of myself as a way to understand more of what's going on for me.
I have found a willing partner, who expresses the same intent with clarity and openness
She is beautiful to me, and I can imagine loving no other woman, ever
We fit together in such a short time
The red flags on both our sides proved to be no more than markers, learning opportunities, chances to understand the other person better, the test of a few good disagreements to pass through – we're stronger for our disconnects and reconnects
I am fulfilled and wanting nothing else, with her or without her, I am complete in knowing I have a lover in my life, a lover I trust
There is an effort on both our parts to understand before arguing, we seek out the other person's opinions, ideas, dreams, fears, and dive into places we don't understand
I've got my share of misses in my life. And, I've got a few skeletons in my closet.
Depression
Hyper-excitability (don't call me manic, please)
Type-a driven
Self-absorbed at times
But someone who can see all these things and still embrace me… Well, again, we're in the honeymoon phase, but this one feels bigger, better, and bolder than any previous relationship I've ever been in. Ever. And that's saying a lot. That's not bravado. That's not "love blindness." That's a fact.
Sexually exploring
Spiritually we are seeking without too much attachment to a specific church or philosophy (yes, my Jesus friends hate me when I say this)
Mentally we are growing, exploring, eager to learn, open to new ideas, new challenging perspectives
Financially, well, we're not really that far down the road, but at this moment in our lives, neither of us needs money to be happy or safe, we're good in this area of our lives as individuals, and we will navigate joining our financial fiefdoms later
And if we had a love language as a couple it would be joy and laughter. Yes, I know that's not really a LOVE LANGUAGE ™ but we're both "touch" people in that system, so that's an easy YES for us both.
And yet… This morning, as everything is going fantastic, I had a moment of doubt. A "wait a minute," minute that asked me to explore how I might be blinded by the passion and physical intensity, how I might be missing a crucial part of this relationship that feels *almost* too perfect.
I don't have an answer for that question this morning. I do know that the little kicks of fear, or resistance, are healthy moments of reflection. I am okay with questioning how and why I love this "new" woman as much as I do.
I chalk our LOVE up to several factors.
Right place at the right time for both of us
Parents of kids who are of the same age
Years of marriage and singlehood that have led us to better understandings of ourselves and what we want
A chemistry that has been unhinged since our 2nd phone conversation (I almost blew it at conversation #1)
A willingness to stay connected even when we disconnect (thank you Brené Brown)
An undying optimism about our lives as individuals and as a couple
I cannot imagine things moving any quicker or with more clarity. Even in our love fog we are making conscious choices to understand what's going on with each other. And sure, there's a lot of fine-tuning that needs to happen, but… We've got all the time we need.
A RELATIONSHIP TRUTH
You have all the time you need. There is no hurry. Relax. Enjoy each other. Savor each step of the process. Don't skip the anticipatory foreplay along the path. And let yourself fall in love with your eyes wide open.
Always Love,
John McElhenney – life coach austin texas
Facebook  | Instagram | Pinterest |  @wholeparent
How I Can Help
I am a relationship coach and a dating coach. I coach women in small groups as well as individual 1 x 1 zoom calls. If you have questions about life coaching I am happy to talk to you. Please schedule a phone call HERE.
More from The Whole Parent:
Sources:
Here are my books on Amazon: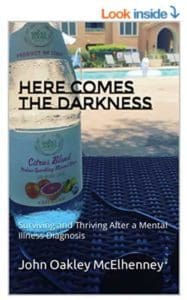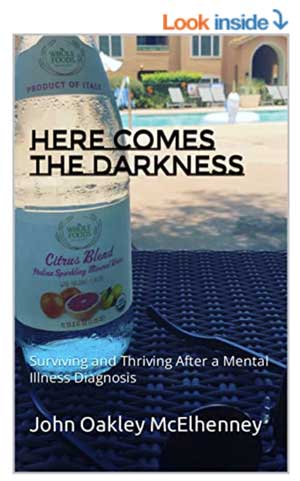 Now Available from Amazon