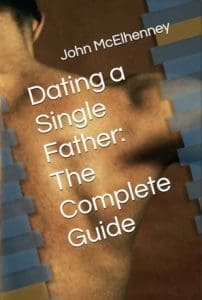 Join our mailing list to get a FREE copy of John's new book on dating as a single parent.
In various periods over the last 12 years, since my divorce, I've been in the HOT PURSUIT mode of dating. I wanted a partner. I wanted sexual fulfillment. I wanted a path to building a lasting relationship with my NEXT PARTNER. And though I failed in my first FIVE attempts, I kept my optimism and focus on the ultimate goal: uncovering a partner with potential who was up to the challenge.
This book is a simple recipe for women seeking a new partner after divorce. We're likely to date and fall in love with another single parent. Let's get a few of the ground rules straight.
(Unsubscribe via MailChimp at any time.)
Buy Dating a Single Father from Amazon.