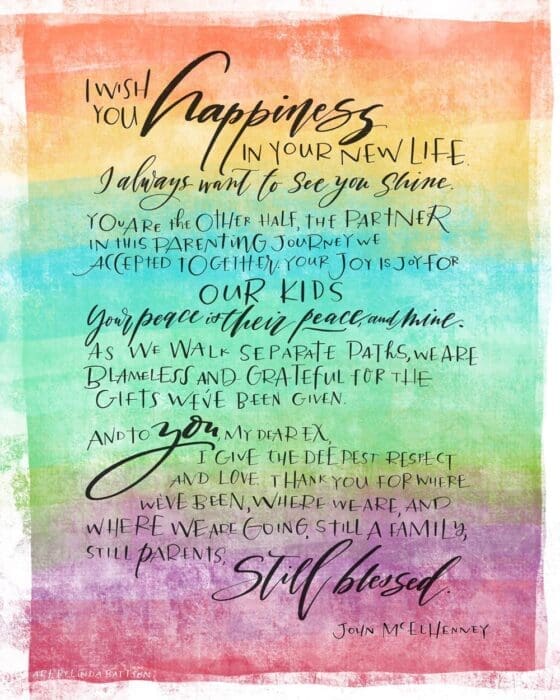 I wish you happiness in your new life, I always want to see you shine, you are the other half, the partner in this parenting journey we accepted together. Your joy is joy for our kids. Your peace is their peace, and mine. As we walk separate paths we are blameless and grateful for the gifts we've been given. And to you, my dear ex, I give the deepest respect and love. Thank you for where we've been, where we are, and where we are going, still a family, still parents, still blessed.
Prayer for All Single Parents, Especially My Ex (read the original post)
Original art courtesy of Linda Battson
Contact me directly if you'd like a larger version for printing.