As you know, if you have kids, the "divorce" is never fully over. But, with a lot of emotional work, we can let go of our resentment.
My Empty Nester Ex-Wife
Why in the world would my ex-wife still take swipes at my relationship with my kids? Why would she still feed stories to my son and daughter that cause stressful emotions for all of us? What is her objective in stirring discord between us?
I don't even need to give examples over the last six months. There is no point in recounting the BS of my ex-wife, I've done enough of that over the years. Let's take the other perspective. Let's imagine that she's still doing the best she can. She's retired. She's remodeling her second home with her geriatric husband. They are going to have a pool. And a mother-in-law-plan for her frail man. How nice for her, them. But, why does she still need to throw turds at my kids?
Perhaps she's hurting. Maybe the empty nest pain has amplified the discord in her own life. Imagine losing touch with your kids for long periods of time. Imagine, not having them in your house every single night, except for alternating weekends. Yes, I can only imagine the pain she must be feeling during this first season of loss for her. Of course, we're coming up on the 12th year of my loss. Hmmm.
Arrows You Sling At Your Ex WILL Hurt Your Kids
She doesn't understand this concept any more than she did when she made the decision to *go* for the divorce. She imagined herself to be the "better parent" and thus entitled to the 70% custodial parent role. She knew she would be entitled to around $1,500 per month of child support, which would make the mortgage payment and then some. And she must've talked herself into the IDEA that she was the better parent. SHE was the mom. SHE needed to have the majority of the time with our kids for the last 12 years.
It was not in her consciousness that by severely limiting my access to my kids she was also hurting them in the lack of my positive influence. When a parent *goes* for the divorce package, and cuts the customary deal with the family court, rather than honoring the parenting agreement that started BEFORE we ever had kids.
We agreed to have kids with the understanding that we would both put in 100% of our effort to be good and loving parents. We started the divorce negotiations (the divorce she decided she wanted despite my protests) with a 50/50 collaborative parenting plan. At the end, weeks before the decree was filed, she simply changed plans. I don't believe she was thinking about what was best for the kids. I believe she was only interested in her own needs, what was best for her, and what would make the divorce best for her. For her = not for our kids.
So, she got what she wanted. She got out. She got the car, the house, the money, and 70% of the time with the kids over the last 12 years. She got remarried. She's redone our house. She's redoing her husband's house with a pool. She's enjoying her retirement. And, for some reason, she's still flicking shit at my kids. She's poking at them, trying to stoke discord between us. She needs to stop. She needs to focus on her pool, her retirement hobbies, and her own life.
A Divorce with Kids Is Never Over
In May of 2021, I paid my last child support payment to the AG's office on behalf of my kids. Today, nearly a year later, I am still a deadbeat dad on the record. Despite several calls to the AG's office and several agreements to resolve and close the child support account, I am still in arrears by $1.39.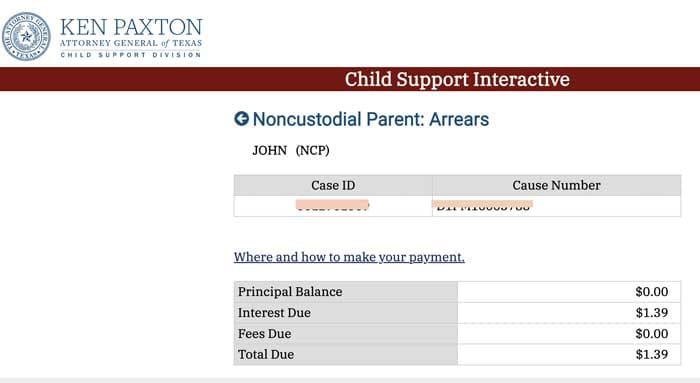 A year ago, I was unable to go pay in person, due to Covid. So, today, I drove to the AG's office again with my checkbook ready.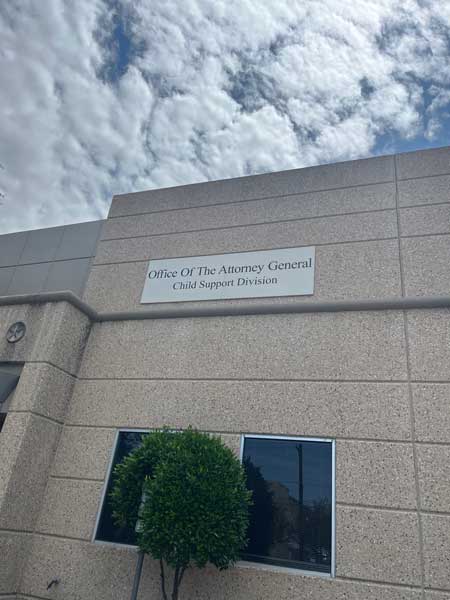 And I was unsuccessful at closing my 12-year-old account. I was given an envelope. (see top image)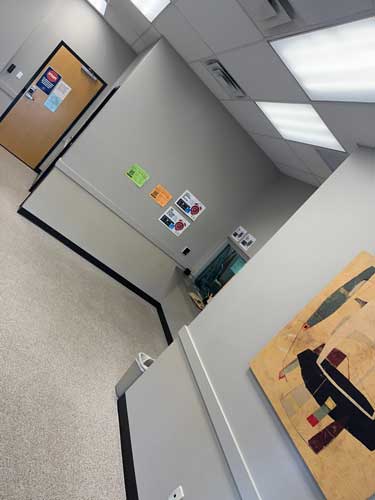 Now, I'll go get a stamp. In six months or so, the AG's office will close the account.
Namasté,
John McElhenney – life coach austin texas
Facebook  | Instagram | Pinterest |  @wholeparent
Related Posts:
Here are a few of my books on Amazon: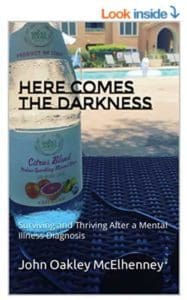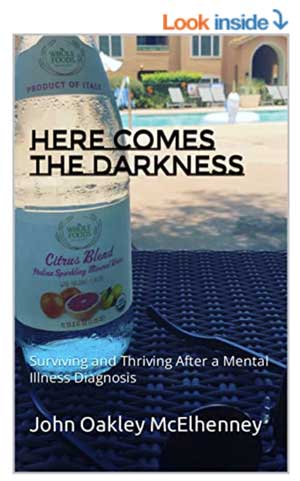 Now Available from Amazon