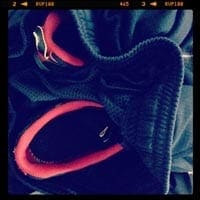 I could not have negotiated a free weekend while I was married. I mean, I could've, but it would've been a real stretch for both of us. Today… Well, divorced, that's what you get, every other weekend, depending on your parenting plan.
Now, I have to tell you, the exhilaration wears off pretty quickly when you realise all the work that comes with this new freedom. And in my case, as I struggled with depression about the loss of my kids and the loss of my primary relationship, I did not look forward to the OFF weekends.
Even today, I really do celebrate the weekends that I have my kids. But I also, relax, nap, breathe a bit easier on the weekends, like this one, that I don't have a single other person relying on me for anything. (Okay the dog and two cats are pretty attentive every time I get near the kitchen, but that's a different thing.)
So things like chores and obligations evaporate for the most part, or at least I am in charge of the when and how of getting them done.
And once I got my sadness worked out… Let's just say that today, when I woke up I was so happy, and alone. I had a small breakfast and went for a long walk, left the clothes on the floor while I took a shower… I've even had a bowl of popcorn and a nap. And it's only mid-day.
There are wonderful things about being single again. And on good days you can and should celebrate every one of them. On bad days you can complain (to yourself) and do the chores you need to do, even if you don't feel like it.
Getting over divorce and on with the next chapter of your life is mostly up to you. My mental attitude frames a lot of my days. And when I'm on top of my game, I'm motivated to workout, to go out and meet people, and be a bit more gregarious. When I'm not all that enthusiastic, or if I'm exhausted by the work of the week, I have these OFF weekends to just chill.
It would've been hard to negotiate that while I was still married.
Always Love,
John McElhenney
@wholeparent
+++
I welcome your comments and suggestions here.
And your participation via Facebook and Twitter.