I Don't Have the Energy or Time to Date
As a single dad (or mom) dating can be a difficult adventure. Juggling kids, school, work, and energy to find the motivation and willingness to brave a first date… Well, you've got to be committed to kissing a lot of frogs and putting in a bit of work to find a compatible partner, and that's just for starters. Building a relationship as a single parent, or with a single parent, is also complicated. Synchronizing schedules. Child care costs and logistics.
What if I could give you some insights into the process of finding the hope and energy to begin dating again? Intrigued?
What if there was a free Zoom call with other single parents just like you, to talk about the challenges and strategies for finding the love you deserve? Does that interest you?
What if I offered you a free coaching session just to hear about and strategize with you about your relationship goals? Sound too good to be true? Sound like a marketing ploy?
Life Coaching for Single Parents
I've been coaching single parents for several years. And for 10+ years I've been a single dad. I've struggled with my ex. I've struggled with my kids. I've struggled with finances and child support. I've struggled with depression and loneliness. AND I've come out the other side, hopeful, energetic, and optimistic that I can provide you some ideas and insights that will provide you a better roadmap for your journey.
Our PRIVATE Facebook Group will provide you with these resources:
The 2021 Pre-Dating Checklist for you to explore.
Access to the upcoming weekly Zoom calls.
Safe and Secure sharing: Zoom calls will be small, private, and not recorded
Hear from parents in similar situations (sharing is optional)
Free coaching call to explore your road map and future relationship plans. (ZOOM attendees will get an extra coaching follow-up call for free.
Single Moms Zoom Call – Tuesday evenings limited to 10 slots.
Single Dads Zoom Call – Thursday evenings limited to 10 slots.
Single Parents (Co-ed) Zoom Call – As scheduled limited to 20 slots – men and women.
These calls are led with the intention of sharing some of the lessons I've learned, but also to hear from you, in the group, about your unique experience and challenges. The calls are completely free. And as a gift for attending a call, I will give you a 30-minute private phone session for free.
We deserved to be in loving and healthy relationships. Your health and strength are essential, but having an action plan is essential. If you don't have a goal, you will probably fulfill that goal. The universe works that way. Simply talking to someone else, connecting with another empathetic person who's been through the same thing… Well, we know what it feels like to be heard and validated.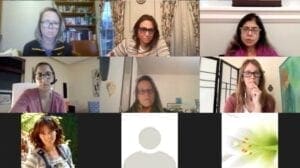 Join our PRIVATE Facebook Group and I will keep you informed of the time and links for the calls. Join now and get the 2021 Pre-Dating Checklist PDF as a free download.