Mindfulness is not hard to understand.
Understanding mindfulness is not mindfulness.
Practicing mindfulness in your daily life is a process, a habit, that once you embrace and understand can make significant improvements in your quality of life and even your health.
Listening with Intention
A simple way to get out of your own monkey mind of issues is to give your attention to someone else's pain. One of the things I would do when I was feeling isolated and depressed was to volunteer at the local area food bank. It was amazing to spend a morning or afternoon packing boxes of survival food for central Texas families. Often, my coworkers would be families or company groups putting in volunteer time. For me, even if I was feeling low and anti-social, getting up and getting dressed, and showing up for a volunteer session was a great practice. 
Another place to practice active listening is AA or Al-Anon meetings, depending on your personal journey. Just being in a group of people who are working on their own issues without judgment of others (at least, that's the goal) always lifted my mood and removed a layer of loneliness. The group circle and serenity prayer at the end was always a highlight for me. When I was super alone it would fill some fraction of my need for touch and conversation.
Empathy, the ability to feel into someone else's pain, is a powerful tonic.
A mindful approach to listening and empathy provides some degree of soothing for yourself. As you can forgive and support others in their struggles, you begin to give yourself a bit more slack and self-understanding. Who in your life could use a dose of empathy? By giving a part of your energy and attention to someone else, you loosen up on your own self-obsession. Get your mind up and out of your own problems. Just listen. Don't advise. Don't tell your own related story. Just be quiet and pay attention to someone else's story.
Part of listening is learning to pause your own inner story. Give your mind a rest and simply open to the words and experience of someone else for a brief moment. It's like taking a break from your monologue.
Ultimately, we are aiming to listen to our own stories with compassion and empathy. We may be struggling, we tell ourselves, but in the same way, we learn to forgive others for their mistakes we can now give ourselves the same grace and lack of shame. Our goal in mindfulness is to relieve suffering by being in love, in the moment, in present time, in serenity with just how things are.
Forward to listening with more intention.
Namasté,
John McElhenney – life coach austin texas
Facebook  | Instagram |  @wholeparent
Table of Contents
listening with intention – give your attention to someone else's pain
up and out – interrupting sadness and loneliness
defining a path – where do you want to go in your life
refining your goals – along the journey it is important to reset
full-stop reset – when everything feels out of balance
resting in hope – hope is the key to unlocking energy and recovery
related posts:
Here are my books on Amazon: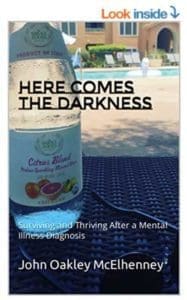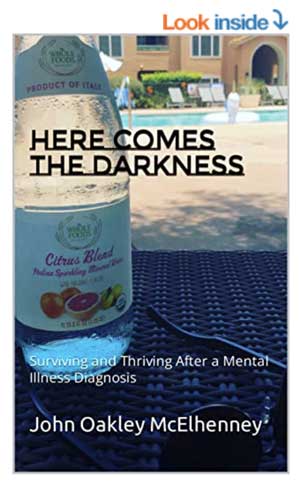 Now Available from Amazon