Why oh why would my ex-wife start asking me for money again? Yes, it's true, my son turned 18 last November, so my child support payments dropped from $1,550 per month to $910 per month. And, yes, it's also true that my son will have living expenses as he enters college in the Fall. AND… My ex-wife is loaded and married to a man who just sold his company and is semi-retired. THEY DO NOT NEED THE MONEY. But, that has never been my ex-wife's motivation. Well, at least, not her driving motivation.
It's Not About the Money
I am certain that her heart was in the right place when she wrote this impassioned letter to me today, saying I should talk directly to our son about how I could support him financially as he enters college. She also said her and her husband were going to contribute $1,000 per month in support to him, interest-free, and due upon the funding of his college trust fund that will manifest when my 86-year-old mother dies, estimated at leaving him approximately $250,000 to reimburse college funds. That is very generous of her and her husband. AND, it's about what my child support payment is.
She was clear to argue, or rationalize, that the child support money she receives now is solely for the support of our daughter. And she waxed poetic about how … blah blah blah. I didn't listen. I thanked her for her input and wished her a good life.
Here's my beef: my ex-wife is pressing me for money, not because she needs it, not because she thinks my son needs it, but because her brain is wired to think about money first, before all else. I believe, when she divorced me, the reason she visited an attorney a few MONTHS before I figured out that she'd seen an attorney, is because she was arranging the financials. She was building spreadsheets and calculating models for her best-divorce-exit-strategy. That's how she rolls. She's better with a spreadsheet than with empathy or emotions. And her father was exactly the same. I believe she asked him for help during her college years and he offered $100 per month to help her out. Ah, fathers and their daughters.
We've got a long way to go before our financial negotiations are done. Of course, if my son needs something and doesn't have the money, he is welcome to ask me. But my ex-wife? I politely (okay, maybe not so politely) told her to mind her own business. Let's see… I don't even remember what I said.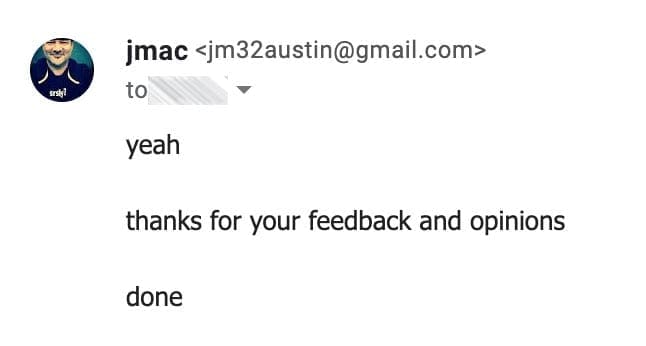 Oh, I know, I'm the asshole. I'm certain I will get some flack for this post. But here's the deal, I've had enough of my ex-wife's "higher than thou" attitude about the divorce and the recent non-co-parenting years. She has not been cooperative in our post-divorce parenting at all. She was a bit more inclusive when the kids were younger, but in the last few years, as she's been emboldened by her new wealth and new husband, she's refused to include me in any of the parenting decisions. And, I've suffered as a consequence of her actions and in-actions. She's excluded me. She continues to exclude me. And then she asks for money for our son, as if she's doing him a favor. (Anger is beginning to rise in me.)
I've had enough.
If she wants to exclude me from decisions involving my kids' lives, then that's her choice. It's a poor parenting choice. It's in violation of our parenting agreement. And she knows it's wrong. Yet, she still makes unilateral decisions about our kids mental health, health care, education, and now… whatever else happens in parenting teenagers. And, she's got the money, so she's got nothing to negotiate with me.
I recall, just a year ago, as I was about to write her a $45,000+ check, I asked if she would be willing to put aside a percentage of the money for college support. She said no. She actually said, "Fuck no." But let's no split hairs here.
For some reason, my ex-wife is still furious at me. Perhaps she still blames me for her unhappiness. Perhaps I am somehow associated with her problems, on-going, in her life. I would love to tell her, "Um, it's not me. Move along." And perhaps that's what I was doing in the above email. Her co-parenting, son-friendly, letter was well-meaning but poorly timed. And the relationship between me and my son is none of her business. I'm glad she and her new husband are able to contribute an additional $90 to my $910 child support payment. That's very generous. The rest, as they say is history.
Oh, and since I've committed not to say it to her in the real world, "Fuck you."
Always Love,
John McElhenney – life coach austin texas
Facebook  | Instagram | Pinterest |  @wholeparent
How I Can Help
I am a relationship coach and a dating coach. I coach women and men in small groups as well as individual 1 x 1 zoom calls. If you have questions about life coaching I am happy to talk to you. Please schedule a phone call HERE.
START HERE: Transformational Divorce
Additional References:
Further Reading: