When my ex-wife sent my five-weeks-past-due child support account to the AG's office in the state of Texas, she was not concerned that she wasn't going to get the money. She was not concerned that I was trying to skip out on my obligations. She was not worried about me being a flight risk, or not showing up for my children. That's the definition of a deadbeat dad. No, my ex-wife filed against me with the AG's office to punish me, to hurt me, and to damage my livelihood.
My Ex-wife Is Still Angry About the Divorce
It's been nine years. My ex is remarried to a man who seems to have enough money to provide for summer vacations and renovations to my old family home. Good for them. Why my ex-wife is still a furious banshee towards me defies my understanding. But a small part of the rage might have been uncovered last week when my 16-year-old daughter had her first car wreck. (SEE: Single Dad Survival Guide: "Dear Step Dad" Let's Cooperate)
What I learned in this little micro-parenting event was, my wife's new husband is a major control freak. And when he is triggered he becomes a tyrant. Perhaps some of my wife's anger is about being married to an asshole.
What Do You Want After Your Marriage Comes Apart
Perhaps people are looking to get reattached quickly after a divorce. Perhaps they feel having another person in their lives will make the struggles of being a single parent more tolerable. And that may be true IF the new partner is up to the task. If the new partner is a tyrant, who has children of their own, and issues still outstanding with the other parent, perhaps in this circumstance, the decision my ex-wife made was more about comfort and convenience, rather than a long-term supportive relationship.
I know that when I was newly divorced I rushed into a couple of dating situations so that I could begin to feel the connection between myself and another woman. I needed a woman's touch. I was hurt and sad, and only a woman was going to provide me the companionship I felt I needed to survive. But, interesting things have happened along the way, over the last nine years, as I navigated the dating world. I met some fantastic women who would've been disastrous lifetime partners for me. Or, I met, a number of women who would've ultimately ended in another divorce, should we have decided to remarry.
Again, I cannot take the inventory of my ex-wife and her challenging husband, but I can listen to the stories my kids tell about this neurotic control-driven man. I am so happy that I did not wind up in such a demanding, and seemingly unfulfilling relationship. Well, if I did, I got out of them quickly. I certainly did not marry someone who was showing off their own red flags and hangups. I was even engaged to be married, at one point, which I will say felt good. But as that relationship fell apart, I was again SO HAPPY that I had not rushed into anything quite so serious.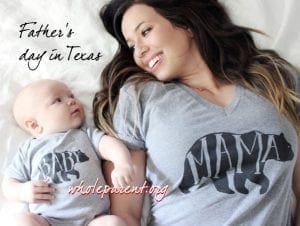 Why She Is Still Mad
I often pontificate that my ex-wife is angry because she didn't get the happiness she imagined by moving her cheese from one man to a different man. She got everything she wanted in the divorce: the house, the child support payment + insurance for the kids, and the 70/30 parenting schedule, and still she's not happy. Turns out, single parenting is also quite hard. And that keeping the house in the nice neighborhood, even with me paying the mortgage every month, was still a daunting task. And immediately you no longer have someone else to "pick up the kids," "pick up dinner," or "pick up the house."
One other reason I think my ex-wife might be mad is this blog. In these pages I attempt to tell my side, and only my side of the divorce and single parent story. I tried in the beginning to be 100% positive, but her actions over the last few years have reset my expectation about what a co-parenting relationship might be like. She is no co-parent. She co-parented in the early years, because she still needed something from me. Today, she does what she wants and how she wants without any input from me.
But what I wasn't expecting, was that her anger could be related to the tyrant and his angry antics. I had been exposed to his rough approach only a few times before, but I chalked it up to his insecurity. Last week it was not insecurity, it was entitlement as well as spite that was driving him to treat me like a nobody, rather than the father of the step-daughter he seemed to be so protective of. Even my daughter apologized for his behavior. "He gets this way sometimes," she said. "Often," she said later.
The Divorce Brochure Needs to Be Reset to 50/50
Was there some reason my wife should've received $86,000 over the course of our kids' youth? Was there any reason that my well-being was not considered in the divorce settlement?
What about the huge increase in divorced fathers committing suicide due to the unfair pressure and demands of an unbalanced divorce decree? I was required to make $2,300 per month, every month, to pay her for our kids. And then I was given their medical insurance as an expense that I was supposed to cover as well. That varied between another $500 and $1,000 per month, depending on my employment status. So, as a divorced dad, of an upper-middle-class family, I was going to have to work a full-time job to pay for my divorce, AND THEN find the money to get myself a place to live. How is that arrangement fair?
What if we split everything? What if the fancy house was no longer affordable for BOTH of us? That's the issue that split up our marriage. My then-wife refused to consider full-time employment again. Our kids were 6 and 8 years old. And I was ready to split some of the financial responsibilities again. Sure, we could keep the fancy house and the fancy school district, but we'd BOTH have to work to keep this lifestyle in place. She didn't want to share the burden. She wanted me to get the big job again, and let her continue to work 10 – 15 hours a week.
It's unfair the way my divorce went down. And it is unfair the way 80% of divorces go down in Texas. The SPO (standard possession order) is not balanced or equitable. Child support payments should be used in the case of employment inequity. And the 70/30 parenting schedule should be abolished in favor of a 50/50 schedule, so both parents' relationship with the kids is maintained at the highest level.
What Dads Get in a Traditional Divorce
What I got instead was a $3,000 per month bill. Only 30% of the time with my kids. And, due to my wife's anger, the hot poker of the AG's office up my ass. Back in the day, when she filed against me with the bill collectors of the state, she said, "I'm sorry about the timing. But this is in the best interest of the children." That was a mantra she had used repeatedly as she bludgeoned me into accepting the family law precedent followed by the state of Texas.
Today, things are a bit better. If you want to fight in court you can probably get a 50/50 parenting agreement with little or no child support payments flowing either way. Certainly, there are going to be extenuating circumstances that would be argued from that initial 50/50 agreement, but the conversation would start with both parents being valued as equal partners.
Dads are just as important in their children's lives as their moms. Yes, read that again. At any age, a dad's love is just as important as a mother's love. (The comments are open if you have a rebuttal to this statement.)
All Co-parenting Aspirations Fell Apart
I realize this post might come across with my own level of vindictiveness. I apologize for that. As things are beginning to show daylight in my post-divorce life, you may be able to understand why my 100% positive silence is coming to an end as I move forward with young adult children. Should that terrify my ex-wife? Perhaps. But perhaps not as much as living the rest of her life with this new bully of a man.
Always Love,
John McElhenney – life coach austin texas
Facebook  | Instagram | Pinterest |  @wholeparent
Additional posts from The Whole Parent