If you are ambivalent about what you are seeking, that's exactly what you will find: ambivalence.
How dialed in on your relationship objectives?
I'm Not Sure What I Want, But I'll Know When I See/Feel It
Are you super clear on the partner of your dreams? Have you thought about all the things you're going to do together, besides having amazing sex with multi-rainbow orgasms?
Here's what I believe to be true about the search for love: If you are ambivalent about what you are seeking, that's exactly what you will find: ambivalence.
Hundreds of times in the past 11 years (since the divorce from the mother of my children) I have written and contemplated lists of what I want. Here is the NUMBER ONE trending post on this blog, where I tried, for the first time, to outline what I wanted as a single dad. (Full post: What a Single Dad *Wants* In His Next Relationship.)
1. Let's not rush into things.
2. I'm Looking for 100% Pure Connection
3. I'm Into Moms
4. Let's Be Clear About This
5. Brutally Honest
6. The Spark Is Only a Start
7. Fearless Commitment To Monogamy
8. Feeling the Feelings
9. Dating younger women
10. Straight to sex
11. Who pays, who is the predator, and who's demanding sex?
There it is. Is this a golden list? No. Is it a perfect outline? No. Here's what it is, A START.

Where To Start Your Search for Love
Online dating is not all it's cracked up to be. Sure there are apps (Tinder, Bumble) and sites (Match.com, OKCupid, eHarmony), and contained within their systems are hundreds of thousands of available partners in your area. But something is not working. Right? What is it about online dating that makes finding a true connection so difficult?
People lie on their profiles
People shoot for partners who are out of their league
Women fend off wolves and assholes all day, how are they supposed to recognize the lamb when he asks if she's ever seen, Napoleon Dynamite?
Men come off as predators and arrogant pricks
Women come off as AMAZING AND FAKE or HOLY SHIT DID YOU POST THAT PHOTO OF YOURSELF TO LURE SOMEONE IN?
What's the Problem With Online Dating?
What's missing are the actual intentions and truths of the people seeking love. How do we filter for BS? How do we keep swiping left and still feel good about online dating? How many messages do we have to send out to get ONE genuine response? And how many texts does it take for ONE genuine response to become a coffee date? And how many coffee dates does it take before one of the princes and princesses doesn't turn back into a frog? And then… Finally, if you're still with me and not exhausted… How many cool coffee dates does it take before we find a PARTNER who is both available, attractive, and not psycho? Needless to say, it's a LONG SHOT.
So, let's do the math starting with the top three dating sites/apps that I tend to use.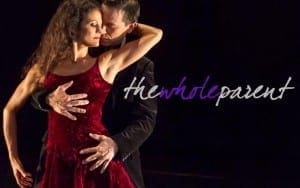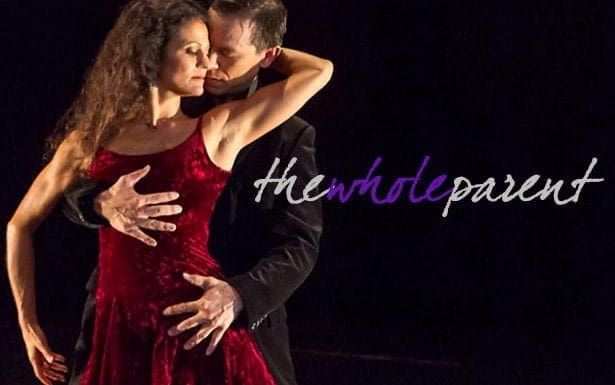 BUMBLE/TINDER/MATCH MATH
100,000 single and available women within 20 miles of my zip code 78703.
1% of these potential women are within my range of desire and lifestyle.
1,000 single, available, attractive to me, with fitness and happiness as a priority. Not holding a drink of any kind in any of her profile pictures.
5% of these 1,000 are attracted enough towards me that they are willing to respond to one of my "hey, how's your rainy Austin, Tuesday night going?"
50 single, available, mutually attractive, and responsive women.
5% of these 50 women are then interested in having coffee or a glass of wine.
2.5 single, available, mutually attractive women who I actually meet for coffee.
15% hit rate on first dates.
0.375 single available women that I might actually be able to date and then build a relationship with.
Those are really horrible odds. And if I'm only messing around on one of the sites, my initial data set goes way down. My odds then become staggeringly bad. Like, let's buy lotto tickets this weekend, and we're more likely to win than find an attractive and available partner for a DATE. A date! Are you fkn kidding me? I get it. I am exhausted by this DATING QUEST. I want to be on the next leg of the journey. RELATIONSHIP-BUILDING.
If You Want a Relationship, You're Going to Have to Date
If you want a partner, you're going to have to kiss a few frogs. If you really want a lifetime partner, you're going to have to kiss frogs and princes and then say goodbye to the nice ones who are not absolutely and completely your ONE. I believe in love. I believe in finding the ONE. But it's probably not what you think.
I'm not a strong believer in Soul Mates. The idea that there is ONE person out there who completes you, is utter bullshit. Here's why. If my ONE WOMAN entered my life 5 years ago, I missed her. Does that mean I'm done, and doomed to a life of frustrating courtship patterns that end in hurt feelings and a downward thrust on my hopefulness?
Here's what I believe: we work on love. Love is not someone we find. Love is something we first find in ourselves. Love is something we give freely to others. Love is either met and reflected back or met and absorbed. I'm looking for a reflector. Someone who's figured out how to love themselves in a way that allows them to walk upright and healthy through the walk of life. They are not desperately seeking a partner. They are not angry, bitter, or wounded by their past relationships that failed.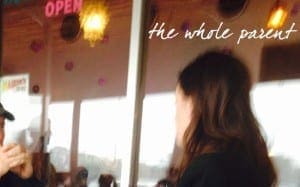 Finding This Person in Real-Time in the Real World
In fact, the person I'm looking for is still hopeful despite the broken promises of previous partners. I want someone like me. Someone who embodies the hopeful and positive approach to life. I want someone who can accept my love and who radiates and reflects love back to me. As we gain momentum together, our rockets get additional thrust and fuel from the heat and energy of the partner beside us. We are not two rockets in a race, we are two rockets aligning on a journey to the stars.
The odds of finding this person using the math I've given you above: well, it is very dim indeed. The opposite of online dating is LIVING YOUR BEST LIFE ALONE, and showing up in the world as a radiant and happy person. If you get your groove running marathons, run marathons. Visit Greece alone and run a marathon. The partner you are seeking, the REAL PRINCE CHARMING PARTNER, is also running that same marathon in Greece.
Lifestyle Dating
Lifestyle is everything. Don't say you love to go see live music if you never go see live music. Don't say you love to travel if you're broke and travel to the 7-11 for another pack of cigarettes. Don't try and date runners if you are not a runner. You won't be able to keep up the facade if you don't start out with what's real. And the best way to do that is to DO WHAT YOU LOVE, the LOVE WILL FOLLOW. Eventually.
But, be observant. Use online dating if you want to window shop. But notice what partners are attractive and why. Notice what activities they mention or show in their photos that are attractive to you. And what things are attractive, but not really part of your future relationship DNA?
I dated a marathoner once and I don't run unless chased. But we worked it out in our efforts to align our rockets: she ran, I rode my bike. We grooved.
What is the DNA of your perfect lover? What are the weekends like for the two of you? Yeah, sure, sex is amazing (and while that too can be a challenge to find), but you've got a lot of time together where you have to be in the world, fully clothed, and dealing with the realities of life.
If you don't know what you're looking for, that's what you're going to find. If you can't paint a picture in your mind, as you're going through your Saturday afternoon, how your next partner is joining you in your kayaking adventure, you're probably missing most of the potential partners passing you by on their kayak.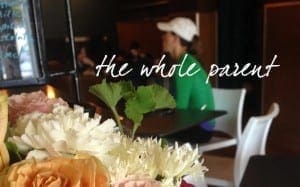 I Will Meet You Out There, Okay?
Get out there, and get going. Your partner will be doing many of the same things. If it's meant to be, and you show up in full power and full glory, how can the two of you not see stars and generate a shower of sparks when you first meet? That's not a soul mate, that's a human who is living their truth and speaking their truth out in the real world. In the world of online dating, I can tell you and show you a lot of things that are not true. I can't fake being a marathoner in the real world on our first jogging date.
You can find all of my books on AMAZON.