My ex-wife does stuff that pisses me off all the time. The trick for me, has been to ignore the affront and keep moving along with my own agenda. I think sometimes she does things to upset me. Maybe she's still mad. Maybe she's spiteful and vindictive. Maybe she's unhappy with her current situation.
I'm not sure what causes her flare-ups, but they are getting further apart and that's a good thing. My winning approach has been to stay low-key.
Today and every day until my daughter is 18, my ex-wife will be suing me for child support. Now, there's no need for her to involve the AG's office in this way, but she does. And with a phone call she could turn them off. But she doesn't. Something about having the lien against me gives her pleasure, confidence, assurance, something. But, by law, I have to pay her 100% of what we agreed to in our divorce decree. Not even bankruptcy or death gets you out of your obligation to your kids. And I've never tried to get out of it. Still, she keeps making the decision to let it ride on my ass.
Even this situation is done. There is nothing I can do about it. I've asked. I've offered alternative collateral. I've reasoned with her. But there's no change. It gives her some pleasure. But I will not give her the pleasure of watching me thrash against it. So I let it ride.
I remember when I did a personality test for a job a number of years ago. The hiring manager was looking over my results and mentioned that my "sense of urgency" was very low. "Everyone on my team has a high sense of urgency. I don't think you'd fit in very well." She was right. I've cultivated a low sense of urgency. Why? Because I like to avoid conflict and I usually get my work done without the whip being applied. So, she did me a favor by not putting me on a team, her team, where are the projects were in crisis mode. No thanks.
So, that's the way I deal with my ex as well. No crisis. No drama. Sure, she tries to make craziness out of minor issues. She tries to escalate mundane issues. But I don't jump. I don't take the bait. I remain in my low sense of urgency and ask her what she needs from me. "How can I help?" Is actually a very effective response. Often there is nothing I can do. That's the point of being out of urgency. Still, she likes to include me in the excitement. It is my choice how I want to respond.
And that's really the point of divorce relationships. You can't control the other parent. But you can choose your response. If you can diffuse the urgency and your need to be right, smart, witty, or even a jerk, you will go along way towards lessening the drama and making things easier for both you and your kids. And in many ways, a low sense of urgency lessens the stress and drama in my ex-wife's life too. But I don't think too much about her wellbeing. That's no longer my role.
Namasté,
John McElhenney – life coach austin texas
Facebook  | Instagram | Pinterest |  @wholeparent
More from The Postive Divorce section: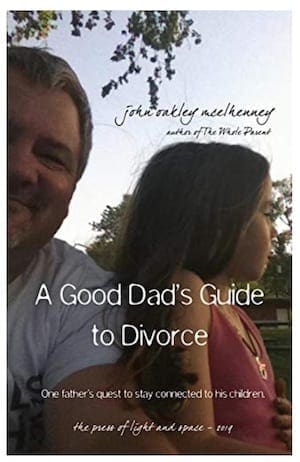 image: urgency, creative commons usage