I understand the feeling of longing. That ache at having something or someone in your life that is missing. A gap in the joy of your life that is just out of reach or lifetimes away, depending on the strength of your longing. I think I've lived a good portion of my life in longing. It is a familiar state.
Today, single again, I really have access to my craving for physical affection. I notice it in how appreciative I am of the women passing through my field of vision. It's not that I'm lusting after them, I am simply noticing their beauty, and the lack of similar comfort in my current situation. I can feel in my bones what it's like to be alone and wanting. It's almost an energetic feeling, like I am motivated to be a better, more attractive, me. But there is sadness in the craving as well.
What I wonder is how to keep that craving alive when I do have what I want in terms of a relationship with a woman. How can this sharpness and presence be with me even in a long-term relationship? Do I need the longing to be motivated to pursue? Does my romantic side appreciate the ache and longing more than the contentment of having a loving relationship?
In the several times in my relationships that I've been truly happy and fulfilled, the expansive joy is there, but the moment seems to pass. The mundane creeps back in and chores become resentments and love taps become responsibilities rather than joys. What is it about the craving, the hunger, that makes me a better lover, a better man?
I want a fulfilling love relationship. And I want that healthy craving, ambition, to continue in my life as well. It's a fine balance. One you get what you think you want does your heart and mind start searching for what you want next? For me, I don't think that was the case. I was never looking for another relationship, but I certainly turned my focus away from attracting my mate towards more personal, self-focused pursuits. How do we stay romantically engaged for the long haul? What about the craving is necessary to keep the love line warm and active?
If I can see that the craving is a longing for something inside of me, rather than an external goal or relationship that I want, perhaps I will begin to unlock the answer. There are always projects left unfinished, and dreams still gathering dust inside me. When I'm not in a relationship I can devote whatever time I want to these projects. I don't have to consider anyone else's timeframes, needs, or schedules.
When I'm in relationship, even as good as it gets, parts of my creative self get compromised. And perhaps this is the craving I experience when I'm in relationship. It's more about total freedom. However, I know that total freedom is also a trap that stalls me out in my creative pursuits as well. If I have too much time, a whole afternoon for example, I might not get started until after a walk, a nap, lunch, and by the time I get going it's 4:30 on a Sunday afternoon and I've got to start thinking about getting ready for the week ahead.
Certainly this craving is something in me that drives me forward. If I am craving a women, for a relationship, for example, I am more likely to eat well, to keep my exercise routine constant. I am more likely to be working to make myself the best mate I could be. When I'm in relationship, sometimes, those things get put on the back burner. See, I've GOT the relationship, so why do I need to constantly work on myself or my physical health? I've won the prize of this beautiful woman and companion, now I can really settle down and get my creative dreams in gear.
It doesn't work that way. Even in relationship I have a craving. Sure, it's for something different. I no longer observe and appreciate all the women passing me on the street, no I'm more reflective on the time and energy I need to move my creative dreams forward. And, I guess, it seems like the thing that I most want, a relationship, is in some ways a challenge to that "time at craft" I crave. So when I have what I want I crave something different. When I don't have a relationship, I put a lot of time into craving and pursuing women. I think the catch-22 is for me to work out with myself.
Namasté,
John McElhenney – life coach austin texas
Facebook  | Instagram | Pinterest |  @wholeparent
back to The Positive Divorce
You can find all of my books on AMAZON.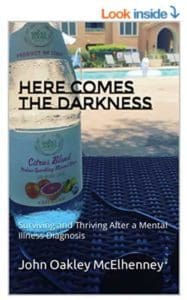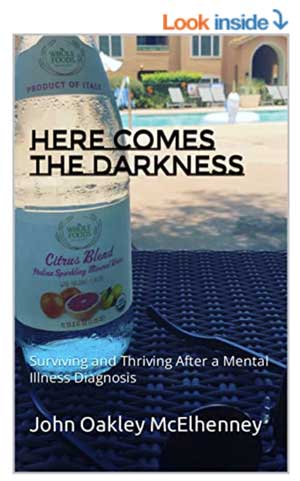 image:  kiss, creative commons usage