Thanks for requesting more information about groups or coaching with John McElhenney. I hope we get to work together soon.
Schedule our free session: https://calendly.com/jmacofearth 
(choose a 15 or 30-minute session that fits your schedule, we'll work out the details via email)
And as a way of saying thank you, I'm giving you the first four chapters of my new book on dating, Single Dad Seeks as a PDF.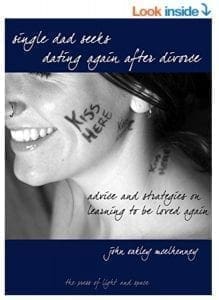 Single-Dad-Seeks-Dating-Again-After-Divorce-first 4
Thank you again for trusting me with your information and inviting me to learn more about your goals and plans. I'm here to help.
JMac