You never leave the family, you just leave the house.
Five years ago I started this journey, finding the positive in my divorce. My life was changed by the act of trying to reframe everything in a non-adversarial mode. Even when she would be mean, I would never respond in-kind. Ever. Having this blog, this positive folder to put stories into made me more aware and more conscious of creating love and connection between myself and my kids. And in not riling up their mom, giving all of us an easier life, post-divorce.
As I have continued to weave my Positive Divorce story in the public eye, I have learned many things.
The angst of divorce is our own. The trauma of divorce is held within all of us. If I can behave in ways that support my kids in every interaction, I can remember to be kind, be slow to react and be thoughtful of our continuous future as a family unit.
Things started two years ago with this post.
A Return to Wholeness After Divorce
There's no way sugar coat it. Divorce is the single biggest event that has happened in the lives of my family, ever. As amicable as you want to make it (and we tried) things get rough, sad, hurtful, complicated, and confusing. And while we as adults can only fathom that chaos from our own perspectives, the churn in our kid's lives will shape them forever. I know my parents' divorce, and the subsequent loss of my father's love and influence had devastating effects on my life. I'm a survivor. I'm here to talk, write, and grow even more from the experience. But it sucked.
+++
And along the journey to now, I have discovered many things about myself, about my kids, and about this process of divorce and recovery from divorce. The goal, when you separate is to maintain a civil relationship and do what's best for the kids. It's a lot easier to say that than it is to actually do it. Your ex will do stuff that baffles your mind. You will want different things. You will do the best you can. And it will be a challenge sometimes, but I learned that when I was able to hold up the positive white flag of surrender, I was able to set the tone for my experience of the divorce.
I also wrote the manifesto for what I was doing. It has been updated several times, but the core mission remains the same.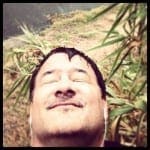 About Becoming a Whole Parent Again, After Divorce
My unwavering and immutable mission:
1. 100% positive
2. Kids first
3. Honest feelings
+++
In the second month, I met Arianna Huffington at a tech conference. When she gave out her email and asked for ideas I was typing the message and including my post from earlier that morning.  All Available Light: Positive Parenting Energy Is Never Lost. I think that post really turned a corner for me. I was hitting stride and developing a different voice that would grow stronger the more I wrote. Arianna emailed me back within hours and I became a HuffPo blogger. See my archive: John McElhenney on the Huffington Post.
+++
It was at this point, a good three years into my divorce journey that I hit on my home run post. (Still getting the most reads of any page on my blog.)
What A Single Dad Wants In the *Next* Relationship
Rules for dating a single dad. (I've got two kids and a full-time job, but I'd still like to find time to be with someone.)
Let's not rush into things.
I'm Looking for 100% Pure Connection
I'm Into Moms
There's more, but you can read it in the post.
+++
And next was the 2nd post-divorce relationship and first experience with navigating another person's resistance and dysfunction. All the while, learning to let it go, take it easy, and keep my focus on the present moment and not wondering and worrying about where we were going.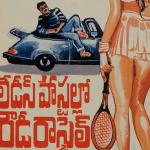 Learning About Sex and Dating As We Go Along
Dating is not marriage. In fact, dating (which I admittedly don't know much about) can be shut down by getting too serious or too future-plans oriented. As my schedule and future are quite flexible, I was surprised how quickly my "relationship" concepts changed yesterday when confronted with a challenging dilemma. On one hand, I had met and "dated" an amazing woman. On the other, she was telling me how our closeness and chemistry was freaking her out.
+++
And then I was able to open up a bit about post-divorce depression, which is common for us empaths.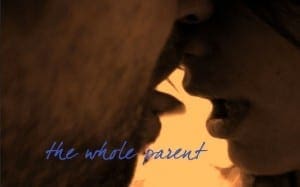 How Long Will it Hurt? Divorce Recovery, the Road Back to Happiness
Today, over four years after my divorce was finalized, I was still struck by a pang of sadness as I was dropping my kids' bags off at my ex-wife's house, the old house, our old house. I wondered, "How long will it take before I feel nothing?" But I immediately knew the answer. I will always feel a loss when dropping my kids' bags off at my old house. The rest, what I do with those feelings, is up to me.
+++
Everything seemed to fall into place after I wrote this important post.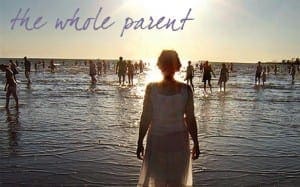 Prayer for Single Parents, and My Ex
"I wish you happiness in your new life, I always want to see you shine, you are the other half, the partner in this parenting journey we accepted together. Your joy is a joy for our kids. Your peace is their peace and mine. As we walk separate paths we are blameless and grateful for the gifts we've been given. And to you, my dear ex, I give the deepest respect and love. Thank you for where we've been, where we are, and where we are going, still a family, still parents, still blessed."
+++
And from that point on, this blog became as much about relationship building and dating as it was about divorce and difficulties. Rounding the 5th year after the divorce, things began to change for me.
I was invited to do a few interviews:
I began to identify my core relationship needs and decided to drop online dating as a distraction. I put the intention out there for what I wanted and started working on myself and my joy rather than pursuing a relationship.
+++
I wrote The Deep Space Divorce Saga which began with
My Little Rocket Ship of Hope and Love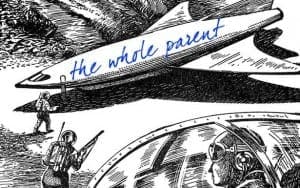 I am hilariously ashamed, and… Laughing at my situation, because if I didn't laugh at it, I'm sure I'd be freaking out, depressed, or drinking. Something to escape my current grounded state. Ready to laugh? Me too.
+++
And it was right at this time, January of 2015, that an amazing woman showed up in my life and changed everything.
Do you long for the intoxication of love again, like me? I can feel it in my bones, growing stronger daily, as I grow stronger and more confident. And the more clear I get about 100% or nothing, the easier it is to make decisions about my time and efforts. Dating and a relationship will be a core part of my life again. Today, not so much.
+++
The new non-dating attitude and honest reinvention of myself had called in the perfect woman. I could not have known it at the outset, in January, when I wrote the post above, but within several months there was an entirely different thread being woven on this blog.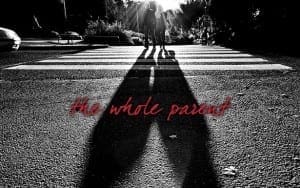 An Amazing Thing Has Happened
She arrived in my life in January of this year.
In February of this year, my life fell apart, due to my own emotional tides and I slipped into a depression. I did not see it coming. I was on top of the world, and boom, I was freaking the hell out. And then the most amazing thing happened. She stayed close and connected.
+++
And the rest, as they say…
Thank you for staying on this journey with me. The outpouring of love and support has been vital at times. My positive attitude continues to get stronger and project itself into others' lives, through this writing. I am learning. I am growing. And I hope, I am becoming a better father, ex-husband, and lover. Let's see where we go from here.
I think my latest post shows a continuing search for meaning in all of this love stuff. And I'm very excited to be back on that path again. This time for good.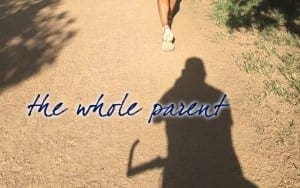 The Care and Feeding of Your Lover
Pray for your lover's health and happiness, then let go and let them pursue it however it best suits them in the moment.
+++
Namasté,
John McElhenney – life coach austin texas
Facebook  | Instagram | Pinterest |  @wholeparent
Related Posts:
Note on the intention behind this post and this blog: Yes, divorce is hard. Trying to whitewash every single detail of a co-parenting relationship in some fantasy land haze would be of benefit to none of us. I am committed to owning my part in the divorce, always. And I am hopefully clear on my self-awareness when it comes to my own struggles with money, depression, communication breakdowns, and disagreements with my ex-wife. What I hope, is that this post doesn't come across as a humblebrag, but as a celebration of the progress I've made in navigating the last two years of being a single parent and co-parent. I always appreciate comments and feedback.